Chicago Cubs legend Ernie Banks has died at 83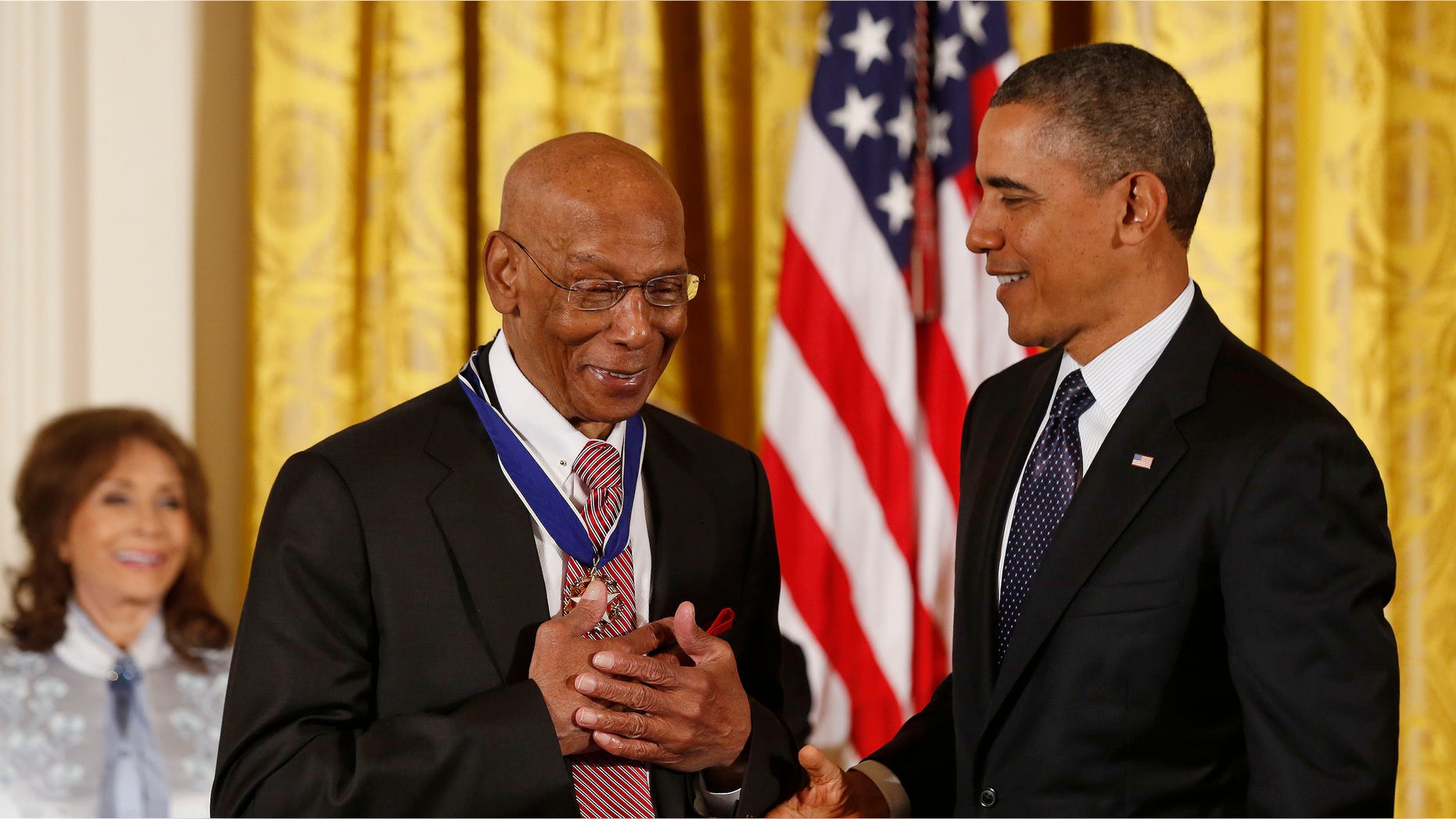 Chicago Cubs legend Ernie Banks has died at the age of 83. Banks compiled 512 career home runs in 19 major league seasons and was inducted into the Baseball Hall of Fame in 1977.
The Cubs announced Banks' death Friday night, but did not provide a cause.
Dubbed "Mr.Cub," Banks played in 19 seasons between shortstop and first base. Banks played every season from 1953-1971 with the Cubs.
Banks was fond of saying, "It's a great day for baseball. Let's play two!" That remains the catchphrase at Wrigley Field to this day.
"Words cannot express how important Ernie Banks will always be to the Chicago Cubs, the city of Chicago and Major League Baseball. He was one of the greatest players of all time," Cubs chairman Tom Ricketts said in a statement. "He was a pioneer in the major leagues. And more importantly, he was the warmest and most sincere person I've ever known."
"Approachable, ever optimistic and kind hearted, Ernie Banks is and always will be Mr. Cub. My family and I grieve the loss of such a great and good-hearted man, but we look forward to celebrating Ernie's life in the days ahead."
"Ernie Banks was more than a baseball player," Chicago Mayor Rahm Emanuel said in a statement. "He was one of Chicago's greatest ambassadors. He loved this city as much as he loved-and live for-the game of baseball."
"This year, during every Cubs games, you can bet that No. 14 will be watching over his team."
Although Banks was an 11-time all-star, he never reached the postseason with the Cubs. The team finished below .500 in all but six of his seasons. However, he was still voted to the Hall of Fame in his first year on the ballot. Banks was also selected to baseball's All-Century team in 1999.
The Cubs discovered Banks in 1953 when he was playing for the Kansas City Monarchs of the Negro Leagues. Chicago purchased his contract for $10,000 and later made his major league debut in the same year.
Banks struck the eye of the Cubs organization due to his strong wrists and quick stroke at the plate making the balls he hit out of the park look effortless.
Banks retired after the 1971 season and at the time owned most of the Cubs' career slugging marks. The Cubs retired the No. 14 in 1982 and erected a statue outside Wrigley Field of him in 2008.
In 2013, Banks received the Presidential Medal of Freedom from President Obama. Banks was honored with 15 other people including Bill Clinton and Oprah Winfrey.
Known mostly for his power at the plate, Banks was a solid fielder, too. He is best known as a shortstop, where he won a Gold Glove in 1960, but he switched to first base in 1962. He played 1,259 games at first and 1,125 games at shortstop.
  
Born and raised in Dallas, Banks would be bribed to play catch by his father, who always wanted him to be a baseball player. Banks grew to love the game and was a standout in high school, along with participating in football, basketball and track and field.
  
He joined a barnstorming Negro Leagues team at 17 and was spotted by Cool Papa Bell, who signed him to the Monarchs in 1950. Banks played one season before going into the Army. He returned to Kansas City after he was discharged, playing one more season before joining the Cubs.
The Associated Press contributed to this report