Chicago Bulls say PG Derrick Rose day to day with right hamstring injury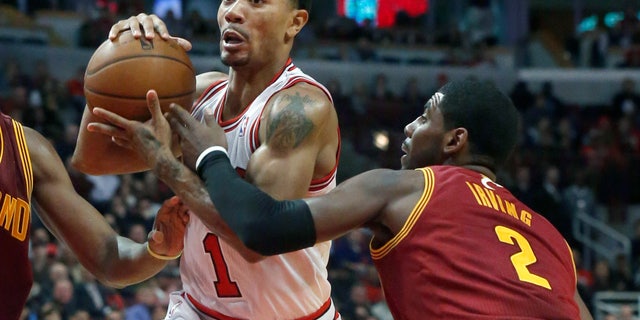 CHICAGO – The Chicago Bulls say Derrick Rose is day to day with a sore right hamstring.
Rose winced after he drove down the lane for a twisting layup with 3:39 left during Chicago's 96-81 victory over Cleveland on Monday night. He remained in the game for a short time before coach Tom Thibodeau called for a timeout to put in Kirk Hinrich.
Rose called it a minor sprain after the game, and the 2011 NBA MVP thought he would be able to play Friday night at Toronto.
The Bulls issued a one-line update for Rose on Tuesday, just saying he was day to day and calling it a sore hamstring.
The Bulls are scheduled to practice on Wednesday morning.