Chelsea winger Eden Hazard charged by English FA for kicking ball boy in League Cup match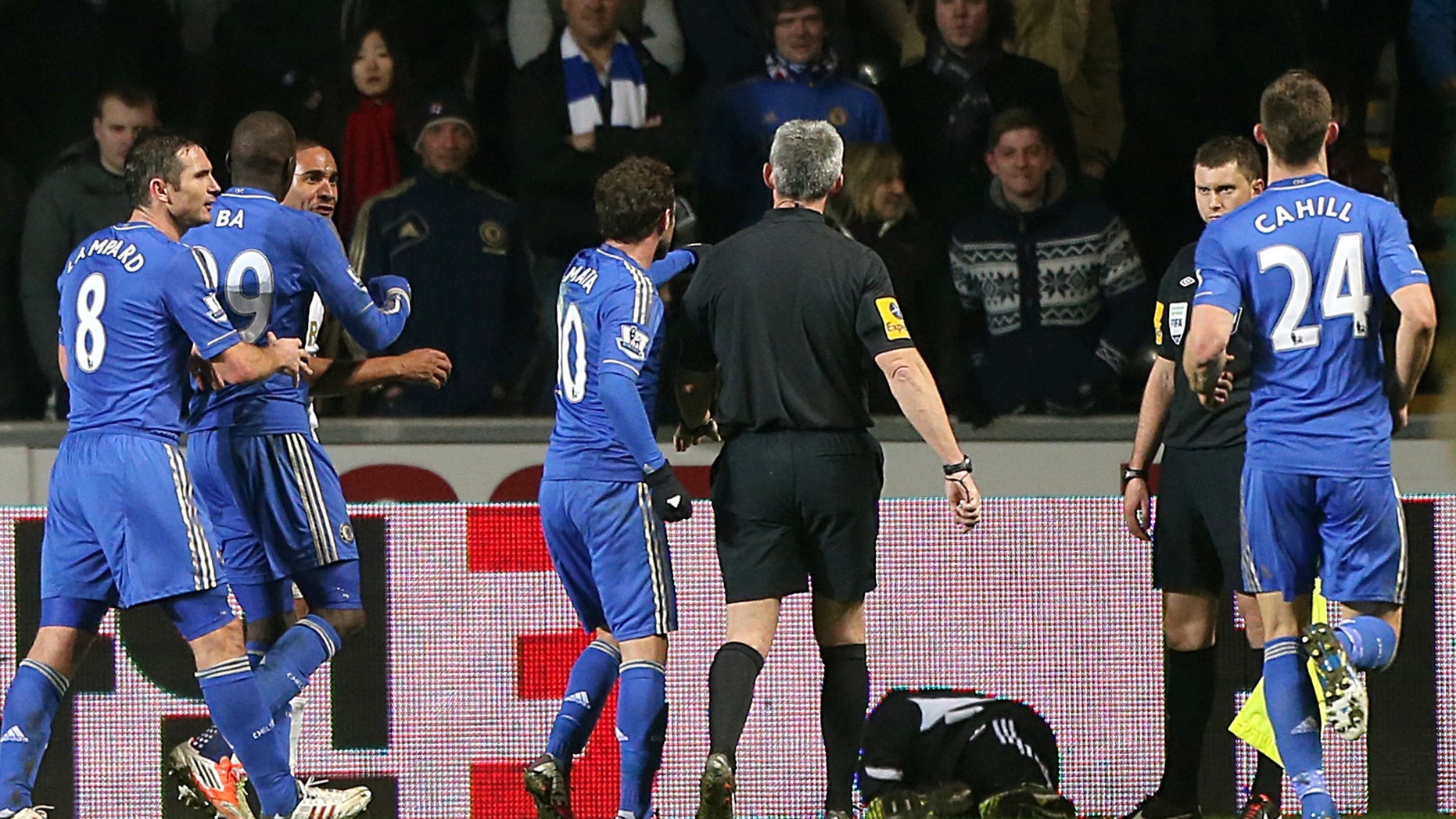 LONDON – Chelsea winger Eden Hazard has been charged by the Football Association for kicking a ball boy during a League Cup match.
The FA said the standard three-match suspension for violent conduct would be "clearly insufficient" and gave Hazard until Tuesday to respond to the charge.
Hazard was sent off for kicking a ball boy in the 79th minute of Wednesday's semifinal. The Belgian winger attempted to retrieve the ball after it rolled out of play.
The 17-year-old ball boy refused to return the ball promptly and dropped down on top of it. Hazard aimed a kick underneath the teenager to release the ball.
Hazard and ball boy Charlie Morgan apologized to each other after the match and were spoken to by police. Morgan's family doesn't intend to press charges.