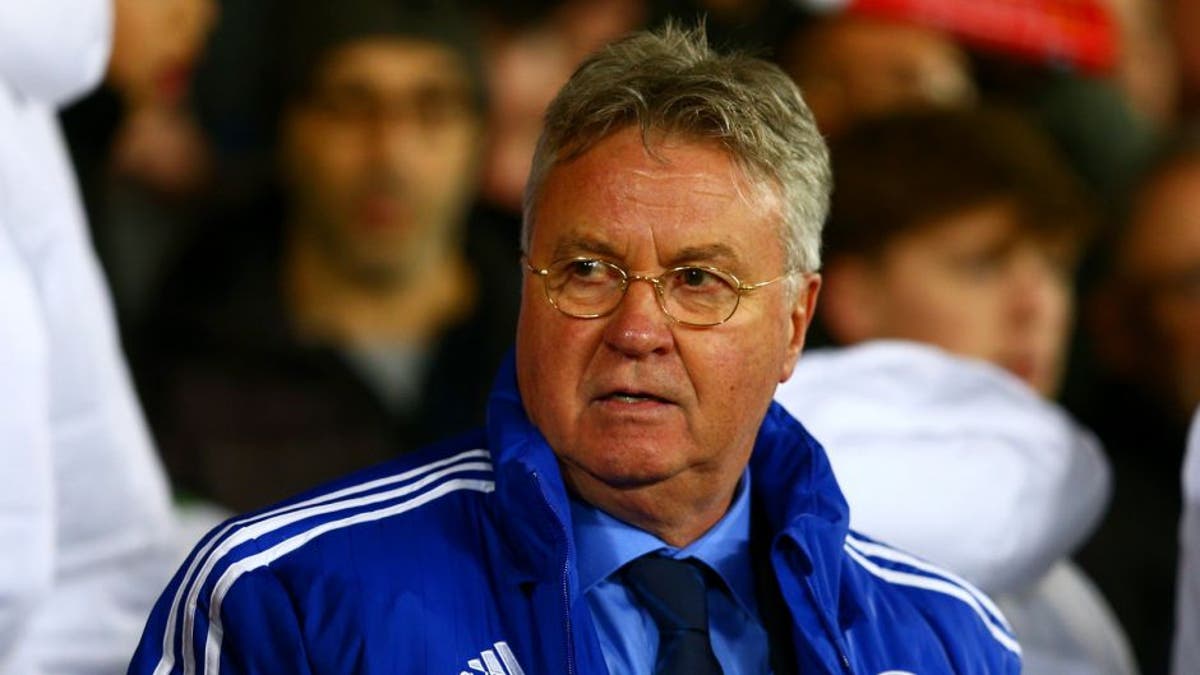 Guus Hiddink says the intensity of the Premier League has increased since his first spell with Chelsea in 2009, with all clubs now able to attract big-name players.
Hiddink, who won the FA Cup during his first spell with the Blues, took over from Jose Mourinho in December and has guided Chelsea to a six-game unbeaten run in the league, which has helped them climb up the table to 14th after 22 games.
However, Chelsea remain just six points above the relegation zone, after their woeful start to the campaign saw them lose nine of their first 16 league games.
"Generally, I think the intensity in the league is higher and nowadays you see there are many clubs who can compete on a high level, due to the fact they also have more possibilities to sign players," Hiddink told Chelsea's official website.
"Nowadays, you see teams halfway or over halfway up the league, which in the past you would normally not expect to be there, like Crystal Palace, Watford and Leicester.
"These were teams normally nearer the bottom or the second tier, but they are doing very well.
"Because they have made good signings, everyone now is capable of beating everyone else and you can see that in the results."
Interim boss Hiddink also said he will consider allowing the club's academy players to find their feet in the first team before he departs the club in May, but only if they can survive the demands of English football.
He said: "We are trying to help. It is not easy to survive in the league but when we have the possibilities, if one is knocking on the door, maybe - but I don't give any guarantees - we can see one or two players playing by May."
Chelsea travel to take on London rivals Arsenal, who are on top of the table, on Sunday.