Check out the reported deals the Marlins are asking for Jose Fernandez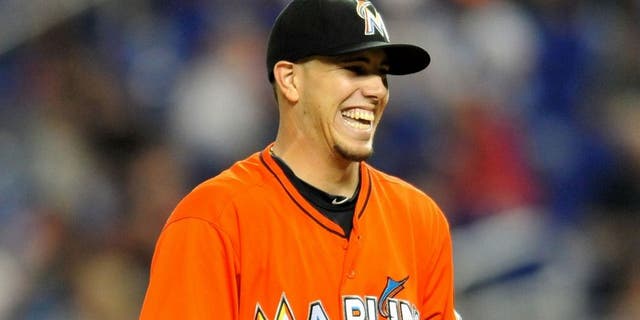 NEWYou can now listen to Fox News articles!
The Miami Marlins have said they aren't shopping Jose Fernandez, but that isn't stopping teams from offering packages for the 23-year-old lefty.
FOX Sports insider Ken Rosenthal has reported that it will take an "absurd haul" to land Fernandez -- and that's exactly what the Marlins are reportedly asking for.
According to a couple from beat writers in Miami, the club has asked for huge, huge packages from the Diamondbacks and Dodgers:
The D-backs, of course, just dealt away a handful of players to land Shelby Miller of the Atlanta Braves. That set of players wouldn't seal the deal for Fernandez, though:
It's unclear how far the talks progressed with either scenario.
Fernandez will head into 2016 as his first full season following Tommy John surgery in 2014. In 11 starts in 2015, Fernandez went 6-1 with a 2.92 ERA, striking out 79 across 64 2/3 innings.
(h/t MLB Trade Rumors)