Check out Marshawn Lynch at Raiders practice for the first time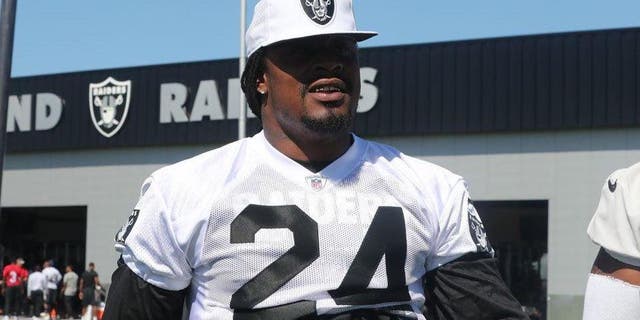 The Oakland Raiders made a splash this offseason by landing Marshawn Lynch, luring him out of retirement after one year away from the game. Hell not only be the Raiders starting running back, but hell provide some excitement for his hometown team, which is leaving for Las Vegas in a few years.
He hit the field with the Raiders for the first time Monday, giving fans a glimpse at Beast Mode in silver in black.
As you can see, he wears Raiders gear pretty well. And his name on the back of the black jersey looks awesome. He owes a big thanks to Charles Woodson for letting him wear No. 24.
Seeing Lynch back on the field in 2017 is going to be a ton of fun. Not only is he an exciting player on the gridiron, but he's always interesting off it, too.
AP | Copyright The Associated Press. All rights reserved.