Check out Lionel Messi's unreal jersey collection in his home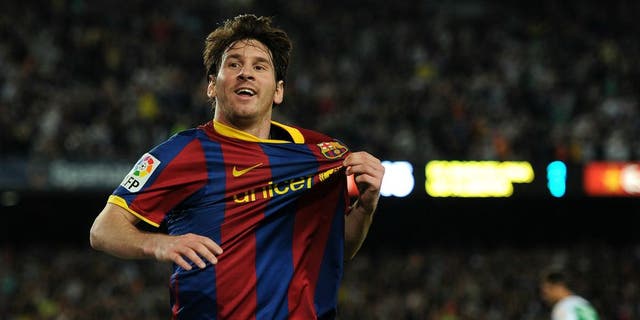 Lionel Messi has been playing with Barcelona's first team for 14 years and Argentina's for 13 years. In that time, he's had plenty of time to swap jerseys with opposing players after matches. And seeing as his entire career has been at the highest level, against the best teams in the world, he's made jersey swaps with most of the best players of his era. None of this is surprising.
What we didn't know is that Messi has an entire room in his home dedicated to displaying all those jerseys he's gotten (and a few of his own).
Some of these jerseys are pretty obvious. Of course he has Francesco Totti, Diego Milito, Philipp Lahm, Yaya Toure and Sergio Aguero jerseys. It is a little bit surprising that he crossed rivalry lines for Iker Casillas, Raul and Angel D Maria jerseys, though. Of course, there's no Cristiano Ronaldo jersey to be found.
It looks like the ceiling might be where he keeps his most treasured jerseys, too. Up there he has Thierry Henry, Petr Nedved, Cesc Fabregas and Deco. Not bad.
Being Lionel Messi has its perks. Like unreal jersey collections, and a room to display them.
MORE FROM FOX SOCCER