Check out an 'Eye of the Tiger' LSU alternate helmet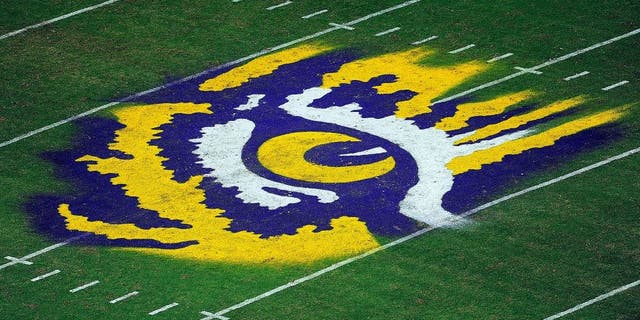 LSU offers one of the most vaunted and famous home-field advantages in all of college football.
A carnival-like atmosphere in the stands is punctuated by a piercing tiger eye situated right at midfield of Tiger Stadium.
Couple that with an actual live Tiger sitting in a cage on the field at times (when he actually wants to make an appearance), and LSU is no picnic for any opposing team to play against.
In order to mirror that fierce tiger disposition, an Instagram account called Fresh Football Helmets designed a prototype alternate helmet for LSU to potentially rock at some point.
With splashes of purple, white, and yellow, the fierce eye is prominently displayed on the side of the helmet. The design also extends to the face mask -- making it an LSU-colored rainbow of sorts.
While this somewhat garish piece of equipment contrasts with the classic and traditional LSU uniform of old, it could be neat to see the Tigers running onto the field with these intimidating-looking helmets.