Chase Utley preparing himself for transition to third base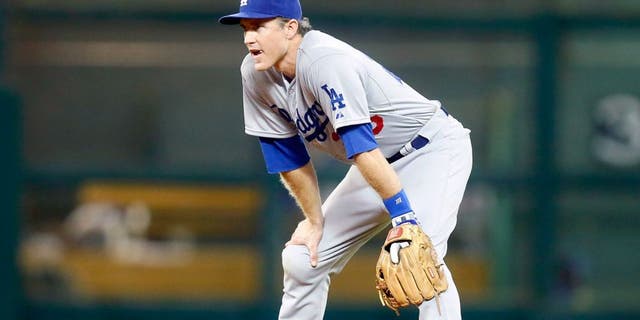 In his 13 seasons as a major-league player, Chase Utley has never once played third base, yet he has begun practicing at the position in anticipation of losing his starting job at second base once Howie Kendrick returns from the disabled list.
The Los Angeles Daily News reports that Utley took ground balls at third base with third base coach Ron Roenicke, bench coach Tim Wallach, and manager Don Mattingly before the Dodgers' game against the Reds on Wednesday.
Utley, who was recently acquired by the Dodgers from the Phillies in a waiver-wire deal, told the Daily News that his goal in taking reps at third base was "completely just to get a feel," but acknowledged that it was equally a barometric experiment for the coaches as well.
"It went fine," Utley said. "That's my first time taking ground balls over there in probably a few years. It was short and sweet. Just talked with Wallach a little bit about his ideas on playing the position. Made a few throws. We'll continue to make progress."
Despite being 36 now, Utley is still considered an above-average defender at second base, and has only played one other position in his career, first base, where he started 24 games in 13 seasons with the Phillies.
Utley previously attempted to get his bearings at third base with the Phillies, but ultimately decided not to pursue it.
However, with Kendrick set to return to the Dodgers as early as next week, Utley will need to quickly add another position to his résumé in order to remain on the diamond.
"I'll probably do that a bunch more times," Utley said of working out at third base. "Just try to make some progress on it and move forward with it and see what happens."
(h/t Daily News)