Chase update: Field appears all but set heading into Richmond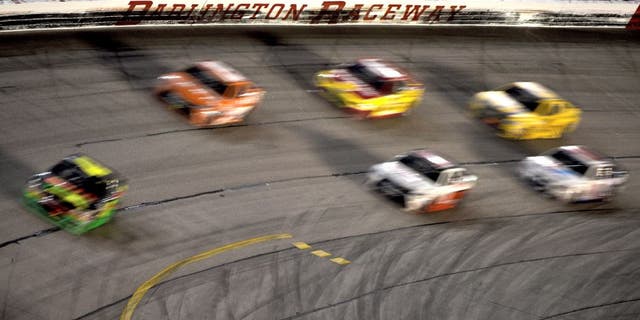 And then there was one.
Following Carl Edwards' victory in Sunday night's Bojangles' 500 at Darlington Raceway, the field for the Chase for the NASCAR Sprint Cup is close to being set.
Only next Saturday's race at Richmond is left in the Sprint Cup regular season and when the checkered flag flies there, the 16-driver Chase field will be official.
The 11 drivers locked in already by virtue of race victories are:
Jimmie Johnson, Kyle Busch -- 4 victories each;
Joey Logano, Matt Kenseth -- 3;
Kevin Harvick, Dale Earnhardt Jr., Kurt Busch, Carl Edwards -- 2;
Brad Keselowski, Martin Truex Jr., Denny Hamlin -- 1.
The final five Chase slots right now belong to the five drivers who are the highest in points among the winless drivers.
The five winless drivers who are highest in points right now are:
12. Jamie McMurray, 726 points;
13. Ryan Newman, 714 points;
14. Jeff Gordon, 700 points; and
15. Paul Menard, 692 points;
16. Clint Bowyer, 682 points.
If a driver wins his or her first race of the season at Richmond, then the top four winless drivers in points after Richmond will make the Chase along with the Richmond winner.
Right now, the first driver on the outside looking in is Aric Almirola, who has 653 points, 29 behind Bowyer. Almirola still has a mathematical chance to make it in, but barring him winning in Richmond or someone winning for the first time, it looks like the 16 Chase drivers are all but set.