Chase Elliott looking to maintain NASCAR Nationwide lead in Iowa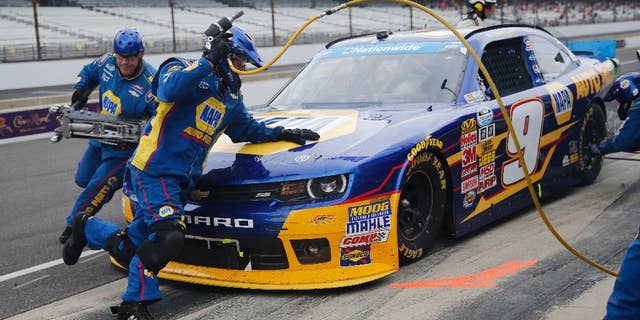 NEWTON, Iowa – Chase Elliott is in the midst of one of the best rookie seasons in NASCAR Nationwide series history.
The race Saturday at the Iowa Speedway could go a long way in determining whether Elliott ends such a promising year with a title.
Though Elliott has three wins in 19 races this season, his points lead has been reduced to just four heading into this weekend in Iowa. Elliott has finished outside the top five in four of his last five races. This week he learned that his crew chief, Greg Ives, is leaving to fill the same position on Dale Earnhardt Jr.'s Sprint Cup team in 2015.
Elliott says he isn't worried the impending departure of Ives will be a distraction to the No. 9 team, which remains on track to make Elliott the first rookie to win a NASCAR series title.