Chase Elliott comes up short on fuel, leaves Daytona dejected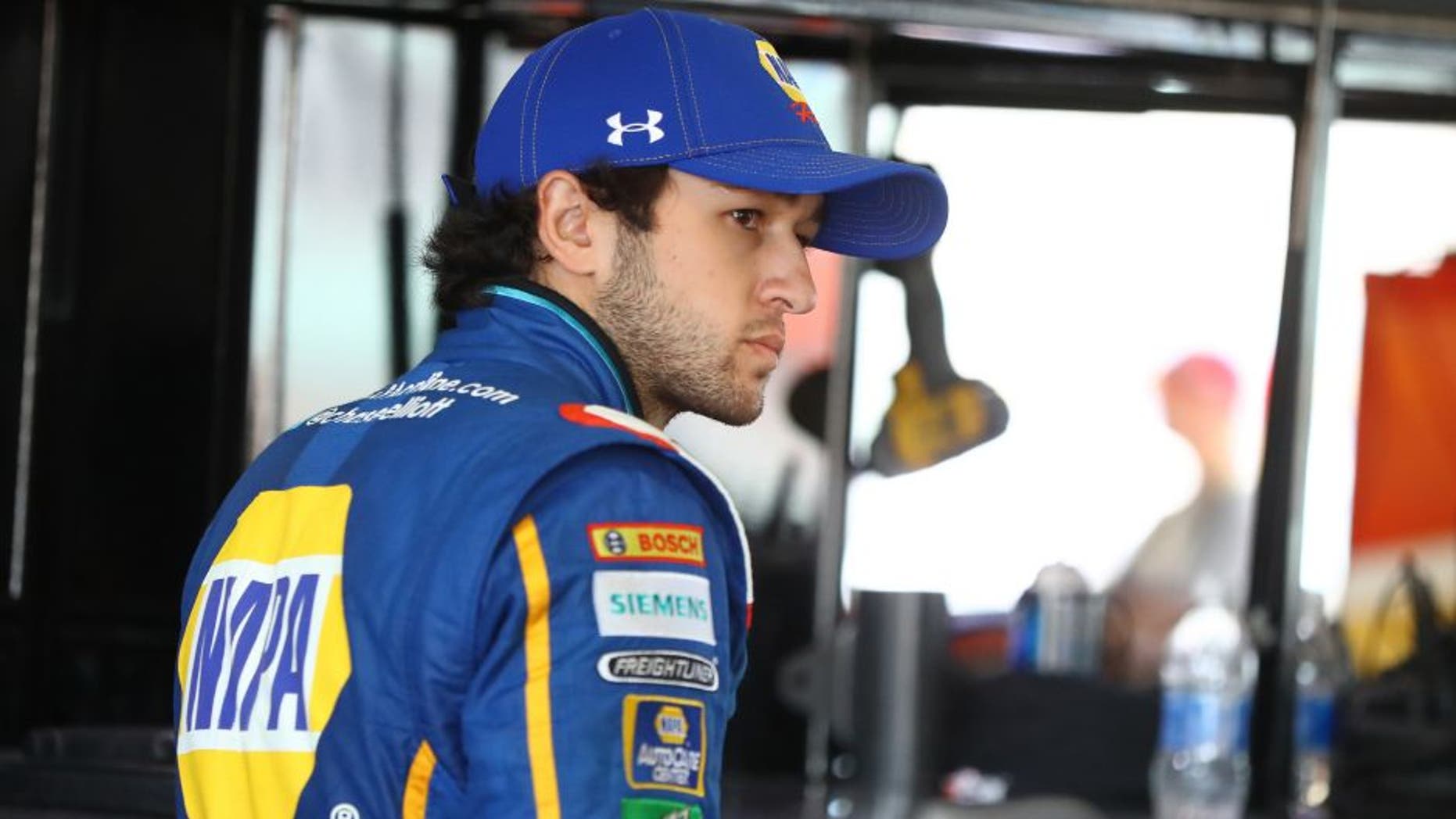 When the field lined up single-file behind Chase Elliott during the final 20 laps of the 59th running of the Daytona 500, it was obvious the 21-year-old was going to need a miraculous effort to hold the lead to the checkered flag.
The second-year driver got some experience in doing exactly that on Thursday night when he held off the field to win the Can-Am Duel race.
However, with three laps to go, the No. 24 Hendrick Motorsports Chevrolet ran out of gas as Martin Truex Jr. and the rest of the field flew by Elliott, as the back-to-back Daytona 500 pole sitter faded back to a 14th-place finish.
At the conclusion of the race, Elliott didn't provide any interviews with the media and left the track quickly with his father, Bill.
Elliott posted a tweet giving an explanation when he was asked why he left without talking to the media.
AJ Allmendinger understood Elliott's frustration from coming up short in the closing laps of the Daytona 500.
"It's hard to know how many chances you're really going to have at the Daytona 500, Allmendinger said. "You think, okay, they're going to have a lot of chances to win. He had a dominant car. So, I can understand it. It's hard.
"At times, yes, it's our job. We got to go about it the right way. Sometimes we don't. In the end it's our passion, it's what we live off of. I can completely understand that. At that point, you're not going to say anything good."
Ryan Blaney, a fellow second-year driver, also commented on Elliott's dejection and abrupt exit after the race.
"I mean, that's the way (Chase Elliott) is. He wants to do so well," Blaney said. "He does do a great job and everything. You see him, he should have won two or three races last year, things didn't work out.
"I can understand his disappointment, for sure. You're leading the race. Looks like you're going to win the Daytona 500. You know how he is, he's very hard on himself. But it wasn't his fault today at all. You can't help you run out of gas. I can understand his frustration."
A statement was released via a press release from Elliott after he had already left the track.
"It was a disappointing finish to a good day," Elliott said. "Just one of those things you can't do anything about. I'm happy with how the NAPA team performed, and we are going to learn from it. I'm proud of how hard everyone worked all week. We're looking forward to getting back at it in Atlanta."