Charlotte Radioactive: 'Yeah, baby. I dodged all that. That was awesome!'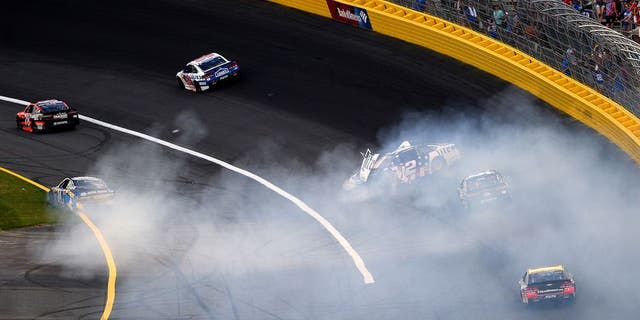 NEWYou can now listen to Fox News articles!
NASCARs longest race got even longer when storms moved through, delaying the Coca-Cola 600 nearly 100 minutes.
When the action started back up at Charlotte Motor Speedway, Austin Dillon gambled on fuel mileage and cashed in on his first Monster Energy Series victory.
The race was dominated by Toyota drivers Martin Truex Jr. and Kyle Busch, along with Jimmie Johnson and Kevin Harvick in the mix.
Johnson nearly made the fuel mileage game work out but came up short with two laps to go.
A positive near miss for Johnson happened in the opening laps when he slid through a gap between the wrecking cars of Brad Keselowski and Chase Elliott.
The rain cooled down the temperature but not the tempers on Memorial Day weekend.
Check out some of the best scanner sounds from the Coca-Cola 600 at Charlotte.
Matthew T. Thacker | Matthew T. Thacker LAT Images www.latphoto.co.uk