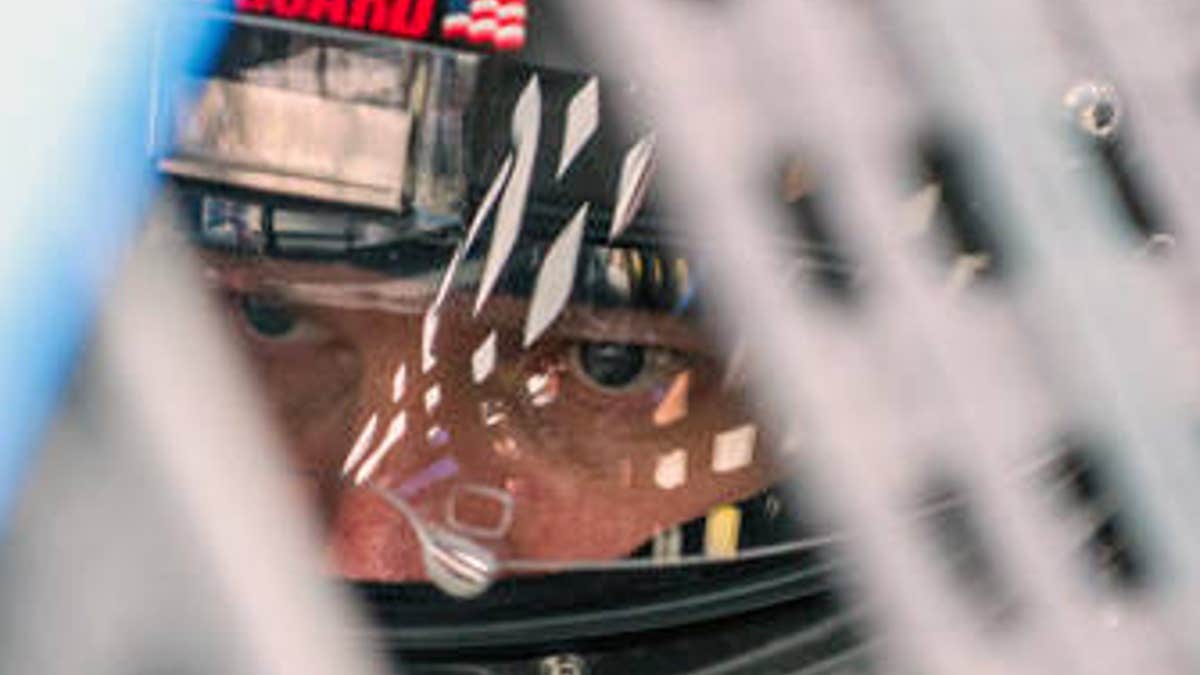 CONCORD, N.C. – It's hard to believe it's been 14 years since Dale Earnhardt Jr. made his Sprint Cup debut here at Charlotte Motor Speedway.
On Saturday night, at his hometown track, NASCAR's Most Popular Driver will make his 500th career Cup start.
"Yeah, it's not that big of a milestone to me," Earnhardt said. "I just hope I'm around for at least 250 or 500 more. I've really been blessed to have the opportunity to do what I do. I feel thankful every weekend to be able to get in some of the best cars in the series. I really mean that from my heart."
A lot has changed for Earnhardt since he made his debut in the No. 8 Budweiser Chevrolet -- including his defection from Dale Earnhardt Inc. to Hendrick Motorsports in 2008, seven years after his father's passing.
While Junior struggled early on to acclimate at Hendrick, his last three seasons with crew chief Steve Letarte have produced one of his 19 career Cup wins and three berths in the Chase for the Sprint Cup.
"It's truly been a dream career for me, and I never took it for granted that I would be driving race cars all my life and be able to make a living doing it," Earnhardt said. "So, I'm real thankful and it makes me reflect on that kind of thing."
Earnhardt, who turned 39 on Thursday, posted his first career pole at Charlotte in just his second career start at the 1.5-mile track. He will roll off sixth in the Bank of America 500.
"I feel 20," Earnhardt said. "I feel good. It's been great. Getting older is not awesome, but it's all how you feel, I suppose."
After experiencing an engine failure in the first race of the Chase, at Chicagoland Speedway, Earnhardt acknowledged, "It's going to be hard to come from this far behind."
He dropped to 13th -- the cellar of the Chase contenders -- but with finishes of sixth, second and eighth in the last three races, Earnhardt has gained five positions.
On Thursday, Earnhardt displayed the best 10-consecutive-lap average with a speed of 187.257 mph. He's still looking for that first career win at Charlotte. His best performance was third in this race in 2004.
"Yeah, we ran a couple of runs early and thought that we had a good handle," Earnhardt said. "We were really in the ballpark and really happy with how the car came off the trailer. That is a good sign for us."
IF IT'S NOT BROKE ...
Since Matt Kenseth won his last -- and only -- Sprint Cup championship in 2003, the point system has changed dramatically with the introduction of the Chase and annual tweaks along the way. Whether it was the change in the point structure, the value of wins and bonus points or the number of available Chase participants, the sanctioning body has attempted to artificially stimulate the title hunt over the last decade.
But Kenseth, the current point leader, has a novel thought: Leave it alone.
"We've had plenty of changes in the sport over the last decade or so, and I think it would be really great to leave it the same for a while," Kenseth said. "It's something pretty simple. Everybody can basically understand it -- the fans are just starting to understand it and get used to the system, and I think changing it every year is probably not in the best interest of everybody involved. That's just my opinion."
SOCIALIZING
Martin Truex Jr.'s anything-that-can-happen season has inspired him.
I have a great idea for a country song. Broke my wrist, got kicked out of the chase, lost my ride, and plane is broke. #cantcatchabreak
-- Martin Truex Jr. (@MartinTruexJr56) October 10, 2013 NUMBERS GAME
* Jeff Gordon has posted 74 poles in 720 starts -- including nine at Charlotte Motor Speedway. Gordon, 42, still holds the record on the 1.5-mile track as the youngest pole winner at 22 years, 2 months and six days.
* Kurt Busch posted the best 10-consecutive-lap-average of 186.254 mph. He topped the speed chart in Happy Hour (190.759 mph), and was second-fastest (189.427 mph) in the second practice
* Jimmie Johnson posted 100 laps on Friday between the two practices. The No. 48 Chevy posted the best 10-consecutive-lap average (185.714 mph) in the second practice. Johnson leads all current drivers with six wins at Charlotte Motor Speedway.
SAY WHAT?
Ricky Stenhouse Jr. has earned an education in everything from couture to cooking during the first year of his romance with Danica Patrick.
When it comes particularly to shoes, "I know any shoe with a red bottom is expensive," Stenhouse said, referring to the trademark Christian Louboutin soles. "I've given her plenty of cowboy boots. One of these days I'm going to grab some paint to start painting the bottoms of those, too."