Charlie Sheen wants to make one more World Series appearance with the Indians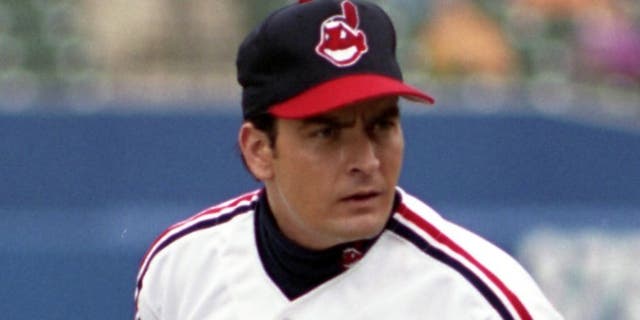 The Indians made quick work of the Blue Jays in the ALCS, giving them plenty of time to rest before the start of the World Series on Tuesday. That extended layoff also gives team officials plenty of time to work out the details of hosting the first two games of the Fall Classic, including who will throw out the ceremonial first pitches.
Count Ricky "Wild Thing" Vaughn among the interested. You remember him, right? He was the guy the Tribe called upon to slam the door before Andrew Miller was on the roster.
Charlie Sheen, of course, famously portrayed the convict-turned-closer in the first two "Major League" films. And nostalgic Indians seem to be in favor of the idea of the Vaughn walking out of the bullpen to "give 'em the heater" one more time.
Hey, why not? After all, these Indians have embraced their "Major League" roots all season, with Jason Kipnis and Mike Napoli even constructing this shrine to Jobu: