Charlie Sheen approves of Derek's Holland 'Wild Thing' hairdo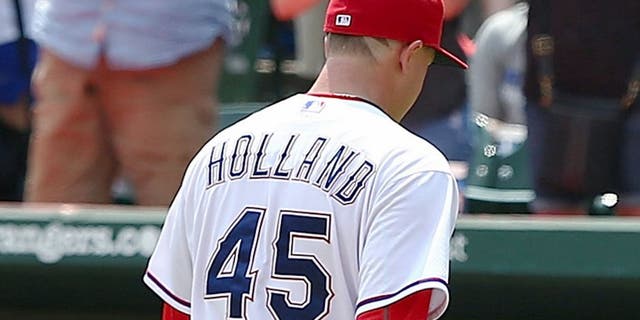 Left-hander Derek Holland made a triumphant return to the Texas Rangers' rotation on Wednesday. And he also made an impression on Charlie Sheen.
Sheen, who starred as Ricky "Wild Thing" Vaughn in "Major League," noticed that Holland now is sporting a hairstyle reminiscent of the 'do his character made famous when closing in the film.
Holland, who was making his first start since April 10, stopped short of wearing Vaughn's infamous black glasses.