Charles Harris is impressing the Mizzou coaching staff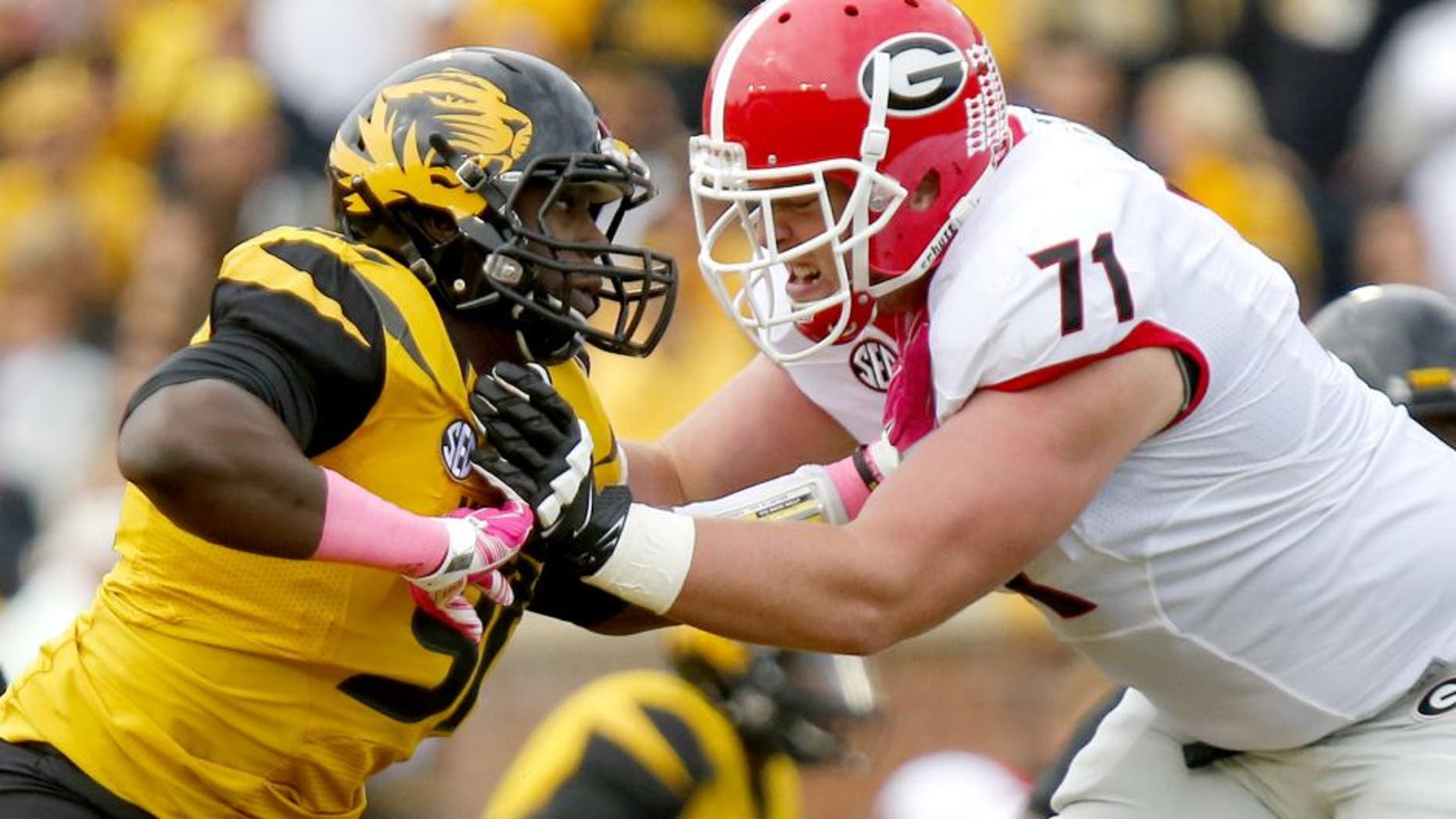 The defensive line was a big question mark heading into the year for Missouri. Five main contributors/starters were all gone from a year ago. The 2015 defensive line was considered to be talented, but very raw and inexperienced.
One of the new starters is Kansas City native Charles Harris. Although inexperienced, he appears primed to vault himself into the discussion as the next terrific defensive lineman to come out of the school.
Harris leads the team with 6.0 tackles-for-loss through the first two games. He's been exceptional in splitting gaps up front and putting pressure on opposing ball-carriers and quarterbacks alike. Harris also tops the Tigers' defense with 2.0 sacks.
As former Mizzou defensive player Matt Hoch told Tod Palmer of The Kansas City Star, "He's a monster. He's got one of the best motors I've ever seen. His work ethic is legit. It's the best work ethic I've seen in a long time."
Defensive coordinator Barry Odom echoed Hoch's sentiments.
"The great thing about Charles, and he has a lot of great attributes, is that he comes to work every day and plays with tremendous energy and passion. I've been really, really impressed with his demeanor and competitive spirit every day."
As reported by Dave Matter of the St. Louis Post-Dispatch, defensive line coach Craig Kuligowski is immensely impressed with his defensive end.
"The last guy I had who reminded me of [Harris] is Ziggy Hood, in terms of doing everything right all the time. We love having him on our team, " said Kuligowski. "He's what everybody should try to be like. His work ethic is the best. He's a very, very good player right now and the reason why is because he's been relentless in pushing himself every single day."
The future up front looks even brighter for Missouri. Harris is only a sophomore, defensive tackle Terry Beckner, Jr. is a freshman and the Tigers will get stud defensive tackle Harold Brantley back from injury in 2016.