Chargers staff might get a firsthand look at top college prospects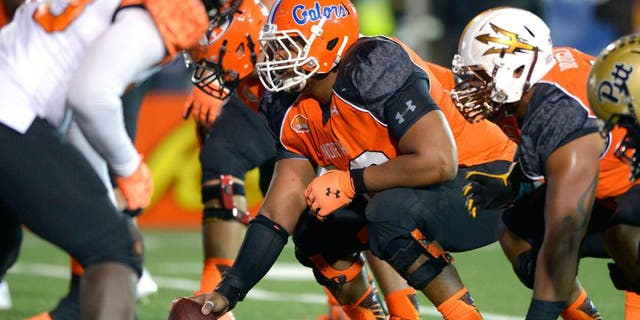 Newly-retained head coach Mike McCoy has plenty of work to do to turn the San Diego Chargers around.
That work might start early, too. McCoy and his staff are in the running to coach the Reese's Senior Bowl in Mobile, Ala. later this month, according to U-T San Diego's Michael Gehlken.
Senior Bowl spokesman Rob Lehocky, via U-T San Diego: "They're right there in the mix. The staff has to be intact -- not only the head coach but the majority of the staff. I know the Chargers let go of six assistants, so that would put them a little bit in question. I don't know how quickly they'll fill those positions. ... We'd love to have them. I just don't know how the NFL is going to view that."
It worked out well the last time San Diego's staff was assigned to the game. There, then-coach Marty Schottenheimer met a North Carolina State quarterback he simply had to draft.
Philip Rivers is still starting for the Chargers after a draft-day trade and a decade of play. They own the No. 3 pick now; it's possible McCoy could find a player just as valuable at this year's Senior Bowl.