Chargers shift D.J. Fluker to first-team guard for a day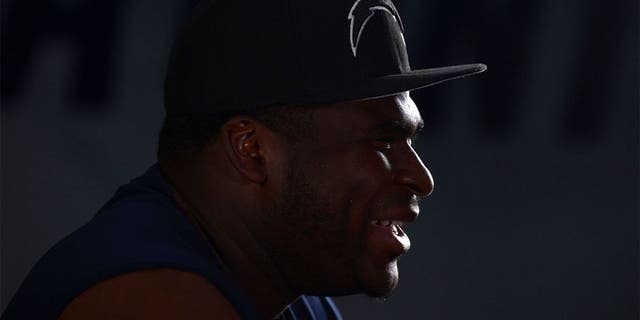 D.J Fluker made his much-awaited and much-debated guard debut on Thursday.
It might only be for a day. The big Chargers tackle slid one spot over on the right side to fill in for Johnnie Troutman, who sat out in practice.
"It was OK," Fluker told U-T San Diego. "It was a little rough today. It was a little bit faster."
Fluker manned the spot in a few minimal-contract drills during last month's OTAs. Pundits will claim his current shift signals a more permanent plan.
His teammates might not want to talk about it. But Fluker could -- and maybe should -- shift inside and become a guard.