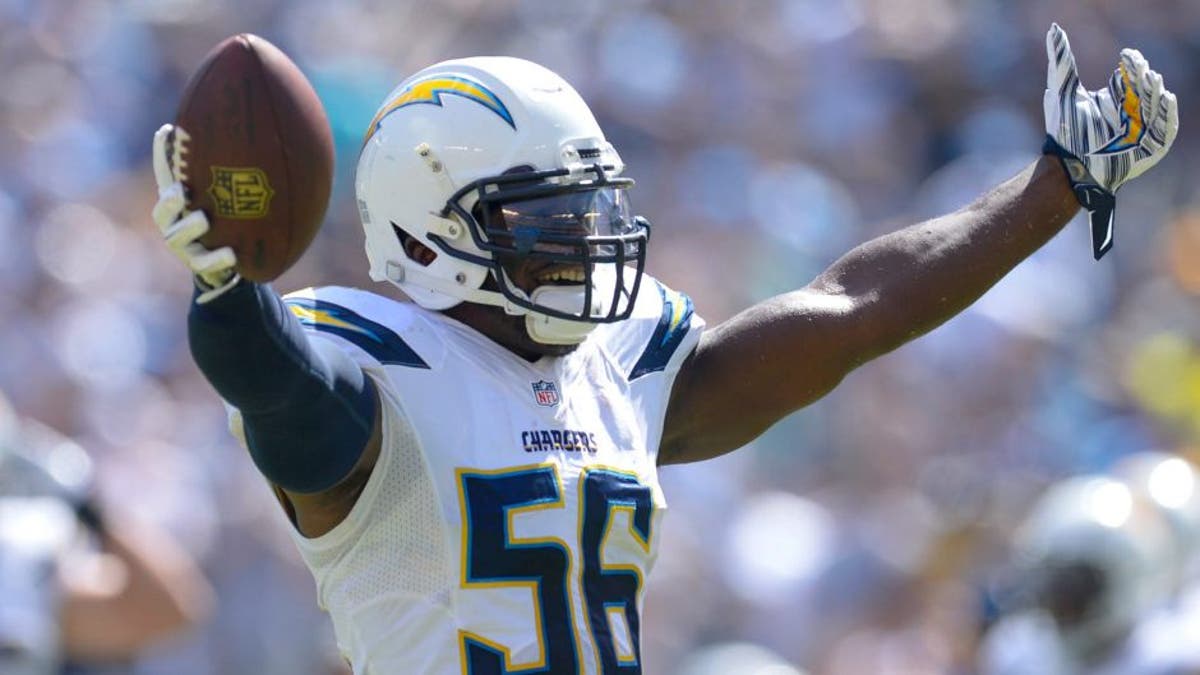 SAN DIEGO (AP) -- The San Diego Chargers released linebacker Donald Butler on Thursday.
Butler played in 71 games over the last five seasons, including 62 starts. His career totals include 432 tackles, 33 tackles for loss, seven sacks and three interceptions.
The Chargers also released running back Donald Brown and linebackers Kavell Conner and Chi Chi Ariguzo on Thursday.
Brown and Conner were with the Chargers for two seasons after being signed as free agents.
Brown rushed for 452 yards and a touchdown during his time with San Diego.
Conner had 87 tackles and 23 special teams tackles during his two seasons with the Chargers.
Ariguzo joined the Chargers as an undrafted rookie free agent in 2015 and spent the season on injured reserve after being injured during the preseason.