Chargers offensive line is undermanned -- again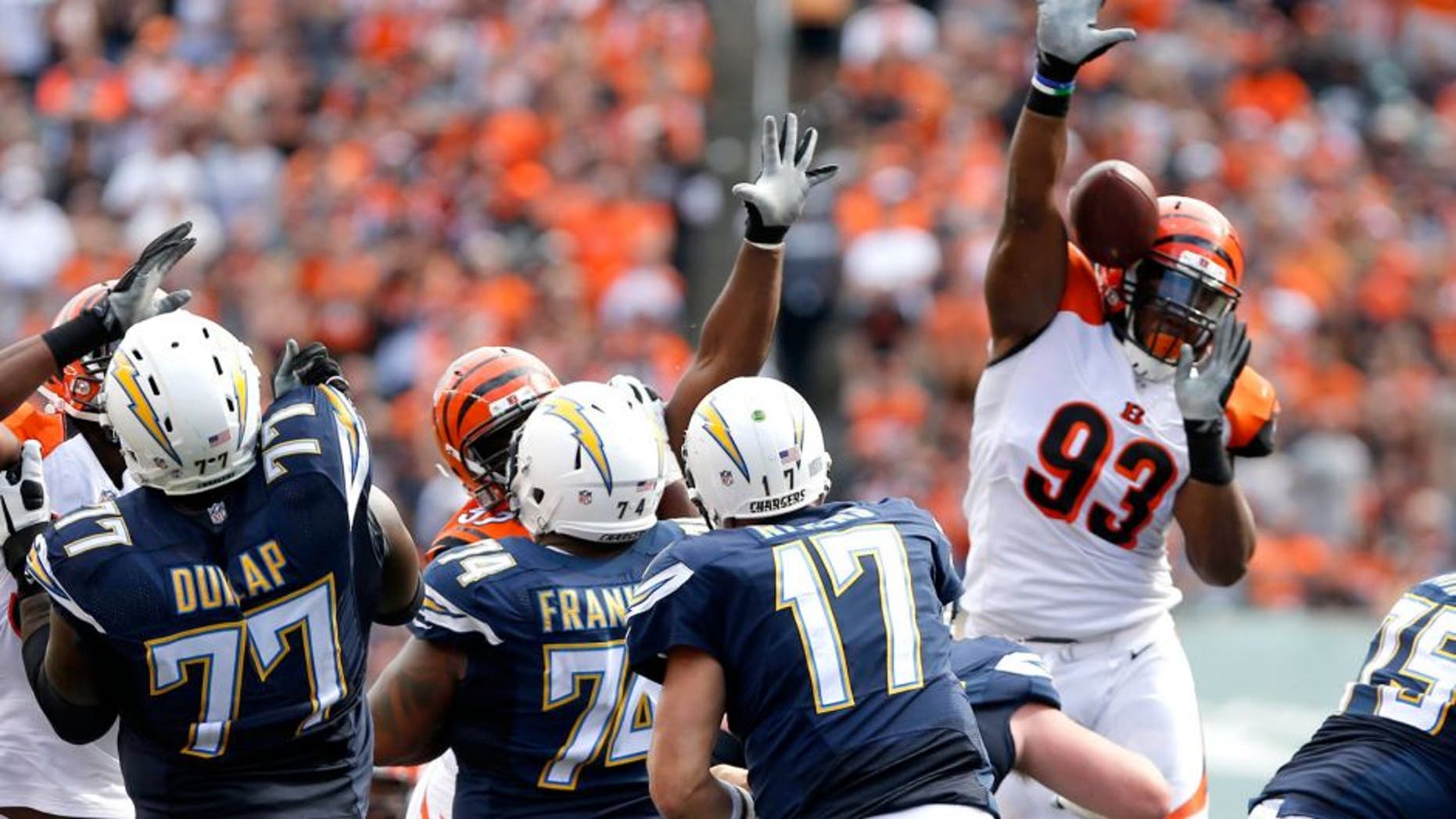 Philip Rivers knows there's enough blame to go around after the Chargers' first loss of 2015.
Just don't point the finger at his injury-ravaged offensive line. That group isn't culpable for the team's efforts against the Cincinnati Bengals.
"It was not on them (the offensive line)," Rivers told U-T San Diego's Kevin Acee. "The offensive line is playing fine."
Rivers is just covering for his teammates; his offensive line struggled to protect him against the NFL's worst sacking defense of 2014. They allowed four sacks and even more pressures over the course of 44 dropbacks.
That could've factored into head coach Mike McCoy's conservative approach to end the second half. McCoy chose to run out the clock instead of risk Rivers behind a patchwork line.
Other coaches might've made the same call. McCoy was forced to start Chris Hairston for the first time at guard -- and asked him to block Geno Atkins all afternoon.
A matchup like that has ripple effects down the entire line. But the Chargers can't wait until D.J. Fluker (high ankle sprain) returns and they're at full strength again.
"You have to have that next man up mentality," said guard Orlando Franklin of his line's struggles. "We've got to be able to take care of business. Fact of the matter is, on offensive line we didn't do what we're supposed to do."