Chargers just might have a kicking competition on their hands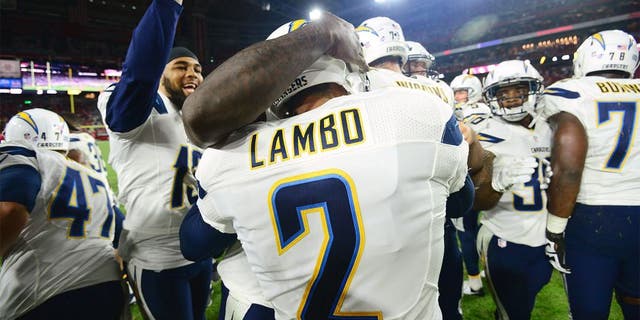 Nick Novak has kicked for the Chargers since 2011. In that span, the veteran has missed only nine times.
Former MLS draft pick Josh Lambo just won't go away, though. The soccer-player-turned-placekicker had ice in his veins when he nailed three clutch field goals against the Cardinals on Saturday night.
The first: A 53-yard boot with time expiring that had one former NFLer buzzing about his potential.
https://twitter.com/jayfeely/status/635295324412604416
He wasn't done. Lambo calmly nailed a 43-yard kick early on in the fourth and continued to outshine Novak on kickoff duty.
Then, head coach Mike McCoy trotted the rookie from Texas A&M to win the game from 47-yards away. He booted the overtime-avoiding kick with yards to spare -- and set a message to the incumbent Novak.
https://twitter.com/UTgehlken/status/635328398219341824