Chargers' John Pagano absolutely loves him some Denzel Perryman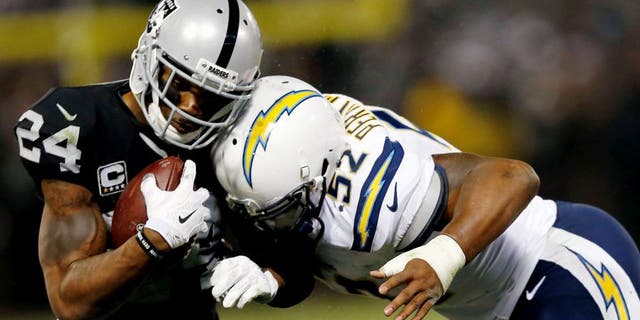 NEWYou can now listen to Fox News articles!
John Pagano knows there are two types of coaches -- ones that have been fired, and ones that are about to be.
San Diego Chargers' defensive coordinator resides in the latter category for now. And that gives him another season around blossoming defensive star linebacker Denzel Perryman.
Pagano , via Xtra 1360 Fox Sport Radio: "A guy like that who can find the football and go make plays was big for our defense. (Perryman is) a damn good football player and a great pro. He's somebody who's learning and is going to get a lot better."
The entire interview can be found here. Pagano just gushes excitement when the topic of the rookie linebacker is broached.
And why shouldn't he? Perryman led his defense with 64 solo tackles and provided the kind of pop San Diegans haven't seen at linebacker since Shawne Merriman.