Chargers' Fluker could miss 4-6 weeks with high-ankle sprain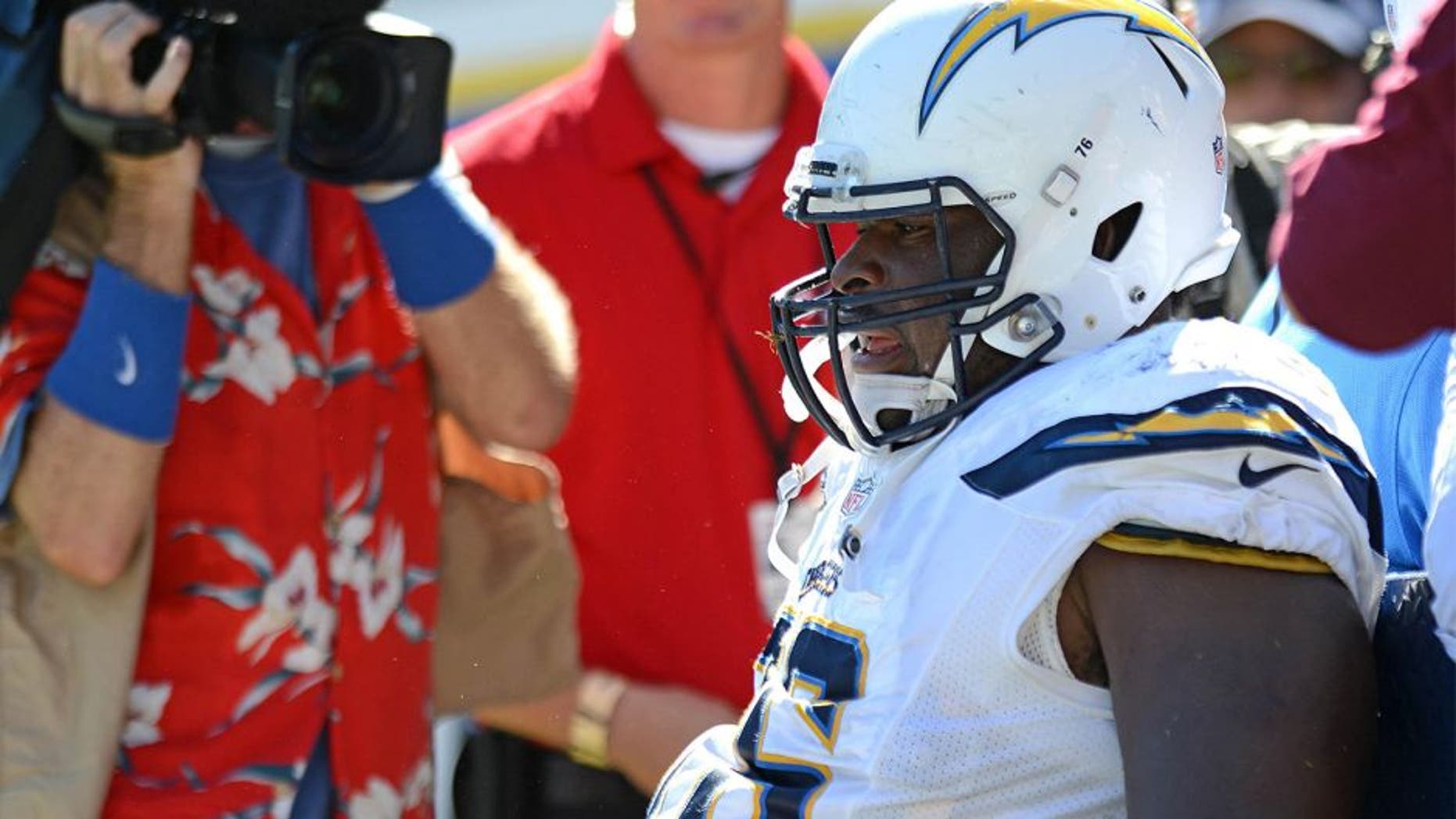 D.J. Fluker hasn't been ruled out of Sunday's game against the Bengals.
It seems likely the mammoth Chargers guard won't make it, though. Fluker reportedly suffered a high-ankle sprain that'll sideline him for 4-6 weeks, according to NFL Media Insider Ian Rapoport.
The team should be thrilled it's just a month-or-so-long injury. He couldn't support his own weight and had to be carted off in the season opener against Detroit.
They'll turn to reserves like Chris Hairston in the interim. Johnnie Troutman, a 15-game starter from last season, is also an option when he returns from his own injury hiatus.