Chargers' Fluker almost didn't make it out of Hurricane Katrina's path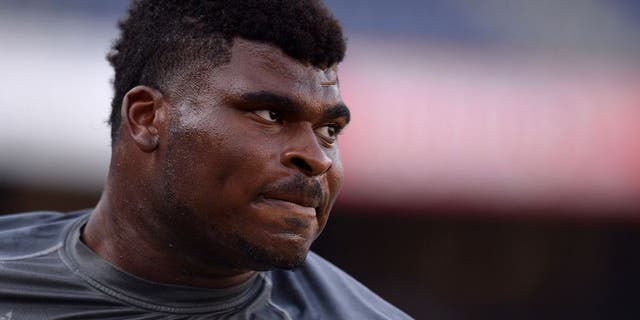 Ten years have passed since D.J. Fluker packed in a cramped car and fled New Orleans.
Only when the 14-year-old and his family relocated in Biloxi, Miss. did he discover his family home in the Lower Ninth Ward was completely obliterated by Hurricane Katrina.
"There was absolutely nothing there," the left tackle told Ricky Henne of Chargers.com. "We had two houses that were connected together, and there was nothing there. It was just all gone."
Fluker was fortunate to only lose his childhood home -- he nearly never made it out of New Orleans alive.
First, he had to beg and plead his mother to evacuate the family. Only at the last minute did Annice Fluker agree to pack up and leave their home city.
"My mom wanted to stay, and she was saying the house survived Hurricane Ivan so it could survive this one," Fluker recalled. "But I told her I wasn't going to stay and die.
The route out of the city was almost as dangerous. Traffic backed the Flukers in as dark clouds tumbled in the sky behind them. Heavy rain soon followed.
"We went down the backroads on this long bridge, and the water rushed over the bridge a little bit," Fluker said. "And then more came and the bridge flooded with water. Finally we were able to cross over and we were in the middle of a long line of cars in the middle of the interstate."
From a safe distance, the future Charger saw his city torn apart. Fluker's New Orleans home was completely wiped out by the Category Five hurricane -- there was nothing but rubble left when they returned. Most of his neighbors who stayed found refuge in the dilapidated Superdome.
"We'd watch the news and I saw all those people in the Superdome," said Fluker. "And then I knew what we had lost too, but I felt grateful to be alive. I remember thinking if we stayed, I wouldn't be alive."