Chargers defense is already playing faster in 2015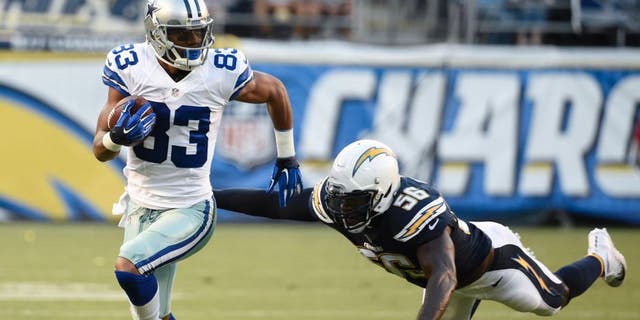 Chargers defenders turned a fumbled snap into a track meet on Thursday night.
Veteran cornerback Patrick Robinson won the ensuing race, won the ball back for the Bolts' offense, and won a few atta-boys on the sideline.
"When I saw the ball rolling around I thought, 'Oh yeah, I have to go get it,'" Robinson told the team's official website. "So that's why I hustled to the ball."
That go-getter attitude was contagious against the Cowboys in the preseason opener. Robinson and his defensive teammates played at regular-season speed, swarmed to the ball, and held Dallas to only seven points in the win.
"Guys are flying to go get the ball," linebacker Donald Butler noticed. "It's not something that we've been missing, but something that's been a focal point this training camp and throughout the spring."
Those summer lessons are taking hold -- which bodes well for the Bolts. Save for safety Eric Weddle, the defense fields few name-brand stars.
Instead, defensive coordinator John Pagano preaches high-energy play and turnover creation. Both came to fruition on Thursday night.
"That's something we talked about with the defense with every play, running to the football," head coach Mike McCoy said. "The second effort of guys getting off the pile and running to the ball even though they're not close to making the play, they're all finishing towards the ball."