Changing track conditions key at CMS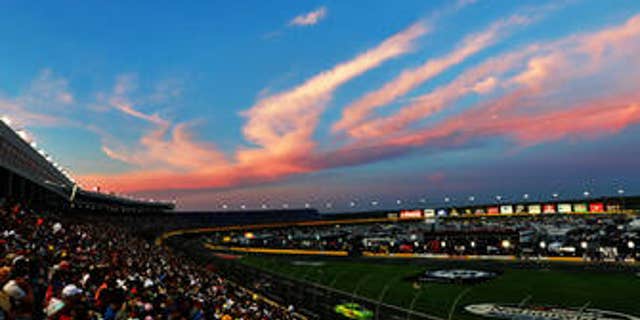 We were last in Charlotte back in May over the Memorial Day weekend. If memory serves me right, it was like race No. 12 on the schedule. We keep seeing still the evolution of this Gen-6 car everywhere we go.
I just think with the notebook they have built since the end of May at Charlotte and coming back here this weekend, there are substantial differences in how they set up these race cars now.
Obviously, you are going to look at your notebook from May. You will also realize that, unfortunately, practices are during the day while the race is Saturday night. So the notes you had from last May after the sun went down should benefit you greatly.
I believe Goodyear is going to bring back the same tire combination this weekend that we raced here in May. That's a positive in my mind and not a variable that will exist like we saw last week at Kansas.
We have a lot of drivers who have worked themselves into a position where they can't afford another bad race with only six to go in the season. Dale Earnhardt Jr, who finished eighth Sunday in Kansas, moved up two spots in the points. That's the good news.
The bad news is he is just not making up any ground on our points leader. He goes into this weekend's race still 54 points behind. He was hampered starting the 2013 Chase because he hadn't won a race and brought no bonus points to the Chase party.
Clicking off top-10s right now simply isn't going to get the job done. As we've said for a while now, 2011 showed us that you have to win races in the Chase and, if you can't do that, you have to finish in the top five every week. So if you go from Dale Earnhardt Jr. all the way back to Kasey Kahne, they are already a full race behind in points with only six races to go.
I know I told everyone to circle Talladega as the biggest wild-card race left on the schedule, but I swear I think Kansas and the tire issue stole that title with their record-setting 15 cautions for the season.
What we can expect this weekend is long green runs at Charlotte Motor Speedway. It's all going to boil down to the driver and team that can keep up with the track as it changes throughout the evening. The group that can do that the best will be the ones we'll watch celebrating and spraying champagne on each other late Saturday night in Victory Lane at Charlotte Motor Speedway.