Changing of the goalies: Panthers welcome home Roberto Luongo, trade away Tim Thomas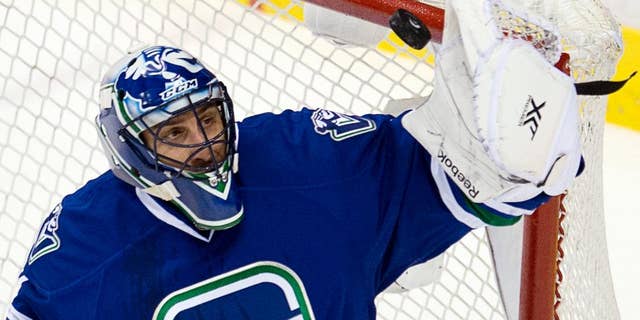 SUNRISE, Fla. – Roberto Luongo thought he could be part of a star goalie duo in Florida. Instead, Tim Thomas was gone before Luongo could suit up again for the Panthers.
The Panthers traded Thomas to Dallas on Wednesday, one day after re-acquiring Luongo from Vancouver.
Thomas had a no-trade clause and was not thrilled when approach about the potential move to the Stars, though Panthers general manager Dale Tallon says the goalie who beat Luongo when Boston topped Vancouver in the 2011 Stanley Cup finals ultimately decided to accept the swap.
It was a busy two days in advance of the NHL's trade deadline for the Panthers, who also sent center Marcel Goc to Pittsburgh on Wednesday for a fifth-round pick this year and a third-rounder in 2015.