Changes beckon as USA starts World Cup qualifying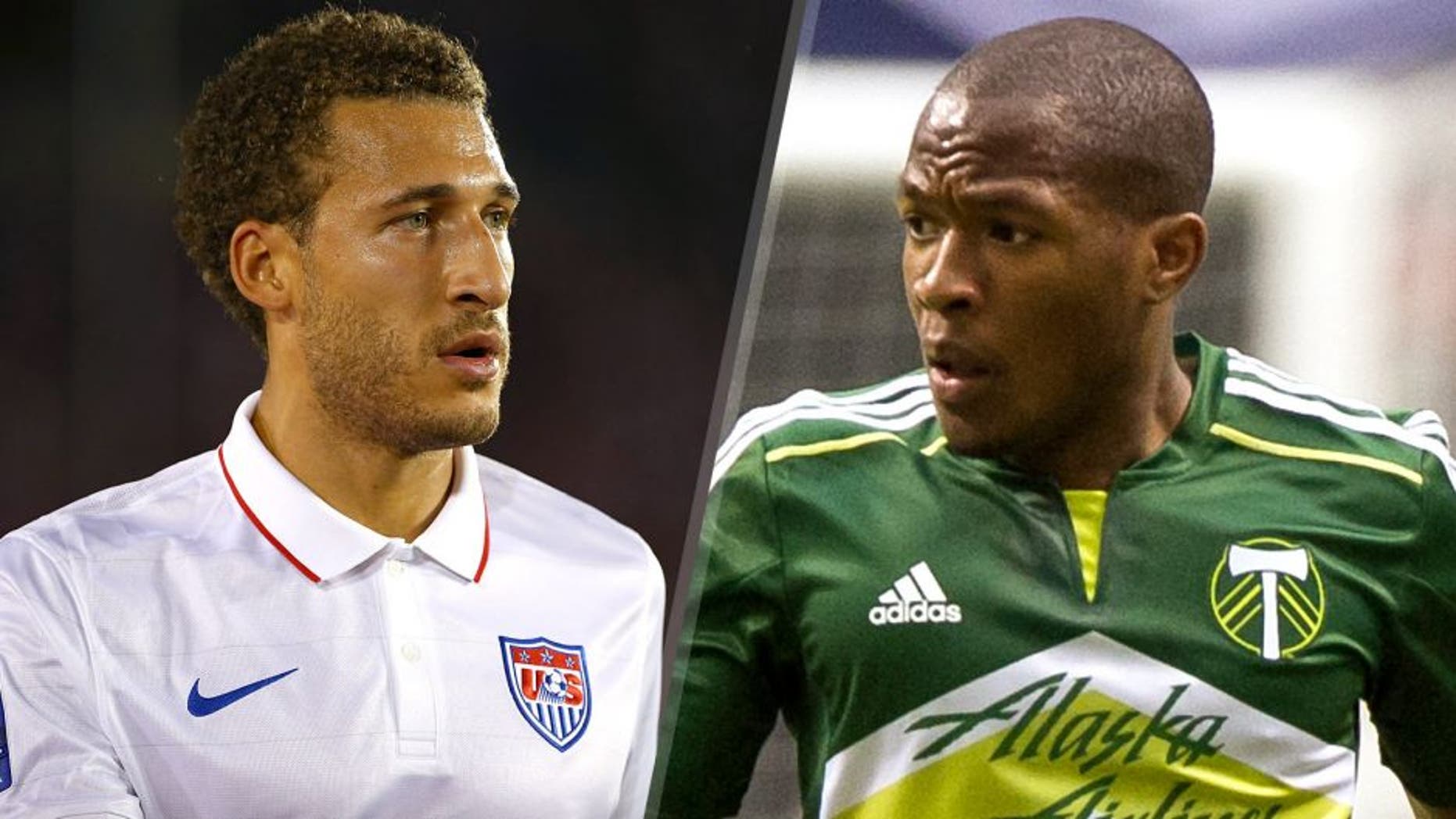 The first step on the road to Russia required careful consideration. Recent results plunged the United States national team into a period of frustration, reflection and self-assessment over the past few weeks. Those realities increased the importance of navigating through the start of World Cup qualifying with care and efficiency.
U.S. coach Jurgen Klinsmann relied on those tenets as he constructed his 23-man roster for the upcoming qualifiers against St. Vincent and the Grenadines and Trinidad and Tobago (Nov. 17 in Port of Spain). He dropped Clint Dempsey from his plans, kept Fabian Johnson in the squad and summoned Matt Miazga and Darlington Nagbe for the first time.
Those choices -- plus a host of other decisions used to compile this roster -- reflect the need to alter the status quo. Dempsey's omission ensures a change in focus up front. Other revisions and tweaks beckon elsewhere with the goal of improving performances and securing the necessary results.
"It isn't easy but we always find solutions for whatever comes across; if it's injuries, if its players maybe not playing in their clubs or if its players already finished with their MLS season and they need to get going until we play our World Cup qualifiers," Klinsmann told ussoccer.com after revealing his roster on Friday. "Everybody comes from a different angle in a certain way, but that's what we are used to. We know how to deal with those kind of circumstances and we always make the best out of it. We are really looking forward to these qualifying games."
The position-by-position breakdown of this roster takes those issues into account. There is some room for further adjustments ahead of the trip to Trinidad, but there is also expectation within the camp. The current barren run must end to ensure this journey toward 2018 starts properly.
Goalkeepers
Brad Guzan (Aston Villa), Bill Hamid (D.C. United), Tim Howard (Everton)
Klinsmann revealed his desire to rotate between Guzan and Howard after the defeat to Costa Rica last month. The two veteran goalkeepers may split time in these two qualifiers to ensure both of them receive a chance to impress.
The choice in these two qualifiers may offer a glimpse at the pecking order moving forward. The difficulty of the opening qualifier against St. Vincent pales in comparison to the trek to T&T four days later. Klinsmann's division of duties in those two matches bears watching.
Hamid also returns to the squad in the wake of Nick Rimando's recent knee surgery. His place in the pool is well deserved after another standout season for D.C. United.
Defenders
Ventura Alvarado (Club América), Matt Besler (Sporting Kansas City), Geoff Cameron (Stoke City), Fabian Johnson (Borussia Mönchengladbach), Matt Miazga (New York Red Bulls), Michael Orozco (Club Tijuana), Tim Ream (Fulham), Brek Shea (Orlando City)
Most of the intriguing alterations unfolded in central defense. John Brooks lost his place after dropping down the pecking order at Hertha Berlin (he made his first Bundesliga start since August in a 3-1 victory over Hannover 96 on Friday), while Matt Miazga pushed his way into the frame after a remarkably consistent season with New York Red Bulls. Fabian Johnson also stayed in the pool despite the imbroglio over his late substitution in the CONCACAF Cup defeat to Mexico last month.
Besler and Cameron enter this camp as the favorites to start in central defense after resuming their partnership against Mexico. The alternatives include Alvarado (lacking match practice, yet still picked for this roster), Orozco and Ream. Miazga is an enticing option during the St. Vincent match for eligibility (a WCQ appearance confirms him as an American player over the long haul and scuppers any chance of a switch to Poland) and experience purposes.
Johnson remains the likely option at right back after sorting out any differences with Klinsmann over the past month. Orozco and DeAndre Yedlin function as the primary reserves, though Klinsmann prefers to deploy Yedlin further up the field. Ream and Brek Shea are the primary choices on the left. Their qualities -- Ream as a more conservative figure, Shea as a more enterprising option -- permit chopping and changing depending on the situation.
Midfielders
Kyle Beckerman (Real Salt Lake), Michael Bradley (Toronto FC), Mix Diskerud (New York City FC), Miguel Ibarra (Club León), Jermaine Jones (New England Revolution), Darlington Nagbe (Portland Timbers), DeAndre Yedlin (Sunderland)
The continuing recovery of Alejandro Bedoya (just returned to training with Nantes after an illness) and the omissions of Danny Williams and Graham Zusi created enough room to recall Diskerud and Ibarra and pull Nagbe into national team camp for the first time.
Nagbe's place in the side offers considerable intrigue given his recent form with Portland, but Klinsmann often integrates players into his team slowly. The calculus is further complicated by Nagbe's rather particular strengths -- he functions most effectively in a midfield three with the latitude to roam, even if he can play in a variety of spots-- and the other personnel available. Michael Bradley is a certain choice in the center of the park, but the alignment of other options -- most notably Kyle Beckerman and Jermaine Jones -- warrants further scrutiny. The key here is to balance the need to operate more effectively in possession without sacrificing the structural stability required to cope with the expected counters.
There are relatively few options in the wide areas. Yedlin is the primary possibility on the right, even though he features at right back for Sunderland. Ibarra looms as the most natural choice on the left. There are other alternatives available -- Diskerud, Nagbe and Gyasi Zardes can function well enough in wider areas, while Klinsmann could just tinker with his formation to play narrowly -- if this group requires a different direction.
Forwards
Jozy Altidore (Toronto FC), Alan Gordon (LA Galaxy), Jordan Morris (Stanford), Bobby Wood (Union Berlin), Gyasi Zardes (LA Galaxy)
The decision to leave Dempsey off this roster highlights the lack of depth in this department. Klinsmann turned to a 2.Bundesliga forward (Wood), a college player (Morris) and a Galaxy reserve (Gordon) to increase his options beyond Altidore and Zardes. The paucity of those options underscored the gravity of the decision to omit Dempsey -- back in form with Seattle after scoring four goals in the past three matches -- from this pool.
Zardes' potential transition to a natural forward role -- it is where he prefers to play, even if he often starts on the left for club and country -- injects more mobility into the front two at the expense of creativity and guile. Altidore and Zardes require other players to create chances for them. The revamped dynamic presents a quandary for a side that has struggled to produce opportunities in recent months.
The cast beyond Altidore and Zardes offers help in specific situations. Gordon serves as an emergency target option in case things go south (see: his assist against Antigua and Barbuda in this round back in 2012), while Morris and Wood stretch the field vertically.