Chandler Parsons and Dirk Nowitzki are so hot right now in this Zoolander parody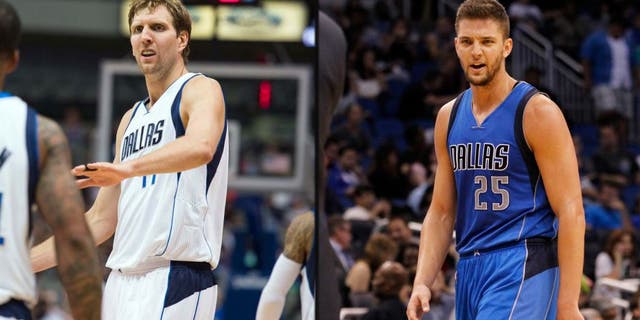 The Dallas Mavericks media team has a pretty good sense of humor. So what happened after they convinced Chandler Parsons and Dirk Nowitzki to recreate some scenes from the comedy classic "Zoolander"?
Gold. Pure gold.
Check out Chandler Parsons as Derek Zoolander and Dirk Nowitzki as Hansel in this incredible parody video that includes cameos from Wesley Matthews and Zaza Pachulia. Who knew Parsons and Nowitzki would make such amazing models?
Here's the clip of "ZooChandler", via the NBA TV YouTube channel: