Championship 4 drivers take on media day in New York City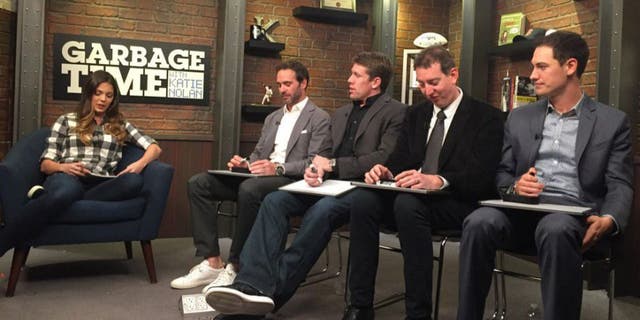 Before heading to Homestead-Miami Speedway to battle it out for a NASCAR Sprint Cup Series title, the Chase Championship 4 drivers took part in media day in New York City.
From appearing on FS1's Garage Time with Katie Nolan to playing a game of Connect Four, it appears Jimmie Johnson, Carl Edwards, Joey Logano and Kyle Busch did a little bit of everything Tuesday in the Big Apple.
The drivers even had the chance to meet up with actor Billy Bob Thornton.
Check out highlights from the media day below.