Chad 'Ochocinco' Johnson calls Dolphins receivers 'amaze balls'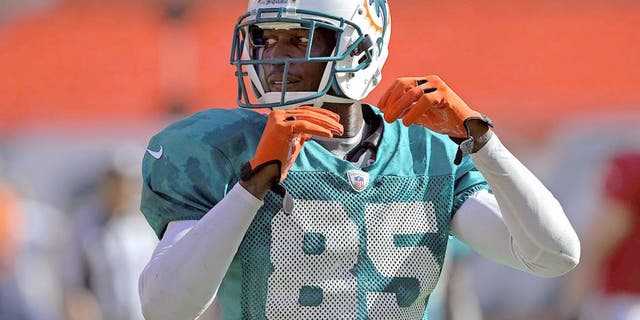 The Miami Dolphins did just about everything possible to overhaul their wide receiver group this offseason. The team brought in Greg Jennings and Kenny Stills to replace the trio of Mike Wallace, Brian Hartline, and Brandon Gibson, while also adding DeVante Parker via the draft.
Head coach Joe Philbin has already come out and said this group of receivers (including Jarvis Landry) is better for Ryan Tannehill than the previous group, and so does a former sort-of Dolphin.
Chad "Ochocinco" Johnson played for the Dolphins during the preseason in 2012, but didn't make the 53-man roster. And while he has no shortage of confidence in himself, he also has a great deal of confidence in the current Dolphins receivers. He went as far as to say they're "amaze balls" on Twitter.
The main reason for them being "amaze balls" is likely because they're a "great trio of route runners."
Tannehill should be excited to work through a 16-game season with this group of receivers, along with his new tight end, Jordan Cameron. With Landry, Parker, Stills, and Jennings, Tannehill should have a big season in Miami as the Dolphins try to unseat the Patriots atop the AFC East.
(h/t Twitter)