Chad Knaus' laptop computer with Sonoma race notes stolen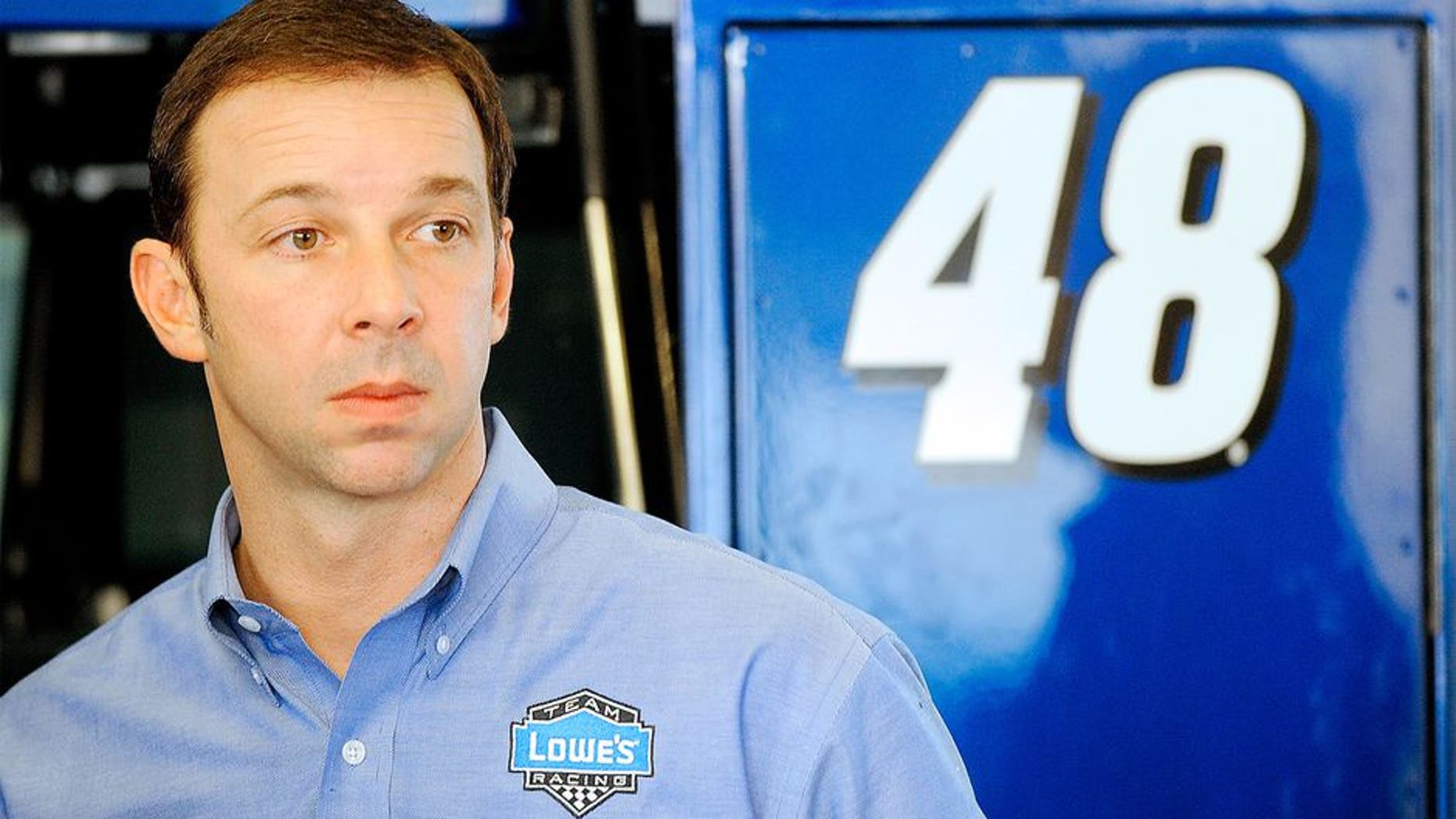 SONOMA, Calif. -- According to an Associated Press report, thieves smashed a right-side rear passenger window in Chad Knaus rental car and stole briefcases containing a laptop computer with this weekends race notes, his wifes art supplies and a significant amount of cash.
Knaus is the crew chief for Jimmie Johnson and the No. 48 Hendrick Motorsports Chevrolet. Johnson and Knaus have been together since the seven-time champions rookie season of 2002.
The robbery occurred Wednesday night near Fishermans Wharf, where Knaus and wife went to dine. They parked their car on a crowded street and when they returned the window as smashed and the briefcases stolen.
The information on Knauss computer was encrypted and the three other Hendrick Motorsports crew chiefs have copious, detailed notes from which Knaus can draw from for Sundays Toyota/Save Mart 350 Monster Energy NASCAR Cup Series race at Sonoma Raceway (1:30 p.m. ET, FS1).
Unless you are in motorsports, you aren't going to care too much about the information, Knaus told the AP.
It's probably a good thing, Knaus added to the AP. We haven't run very well here over the last couple of years, so if I don't have any notes to fall back on, we might come up with something new.