CFL player wrecks a fan who ran onto the field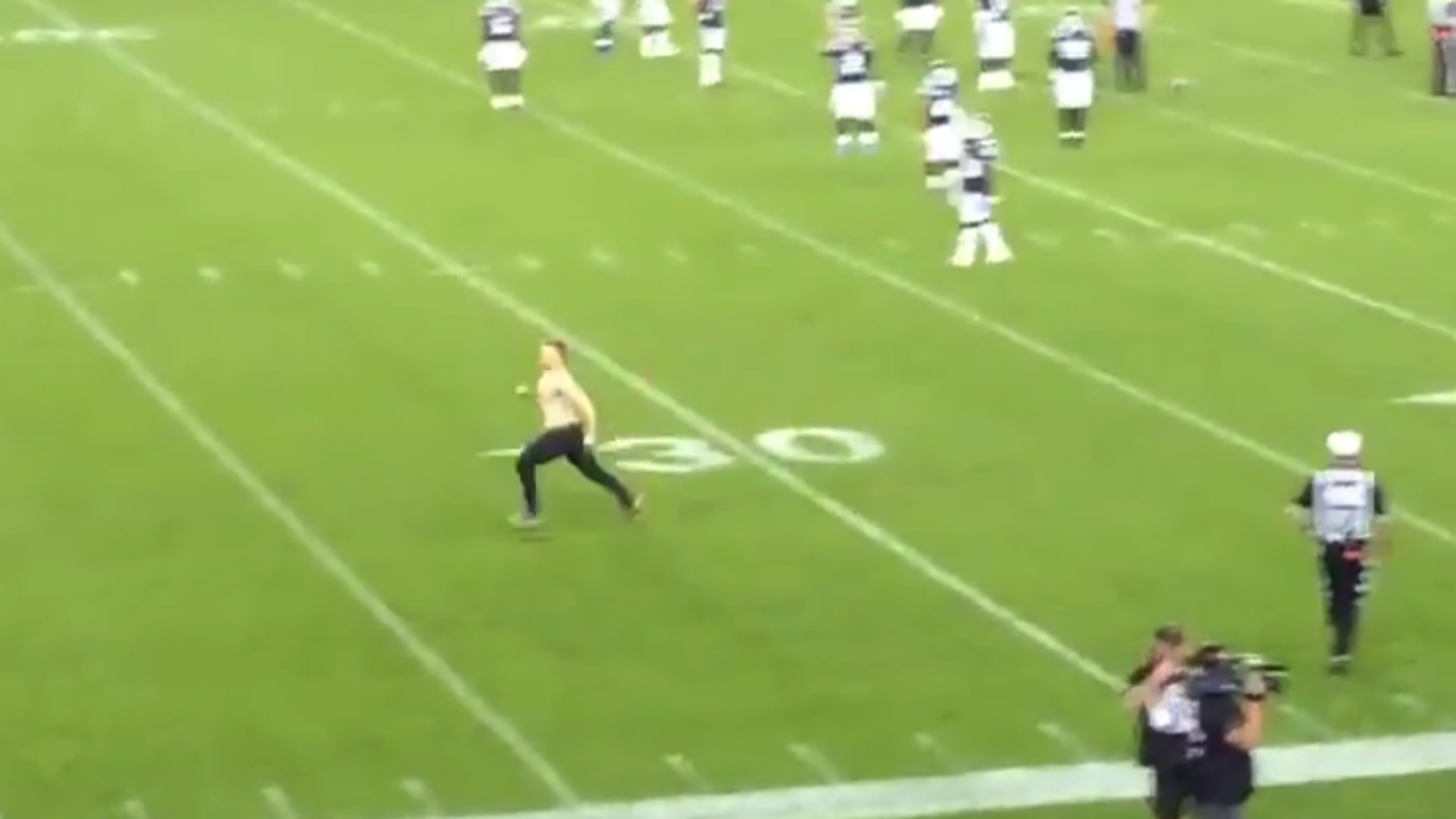 The Toronto Argonauts made their season debut on Thursday against the Hamilton Tiger-Cats when a couple of fans decided to rip of their shirts and race across the field.
The first individual crashed the field and walked around the end zone basically unimpeded until security gingerly walked him off:
The second bozo, perhaps inspired by the first and/or feeling the effects of the team's new tailgating experience with "cheap, cold beer," did not fare as well. He interrupted play and ran around for a while until he got too close to the players, when one of the Argos decided to end the fiasco:
That guy is lucky the Argonaut didn't go full James Harrison on him.
For more on the psychology of people who run onto the field, read about the dude who rushed Wrigley after Jake Arrieta's no-hitter.