Cespedes 'very happy' with Mets, surprised by warm fan reception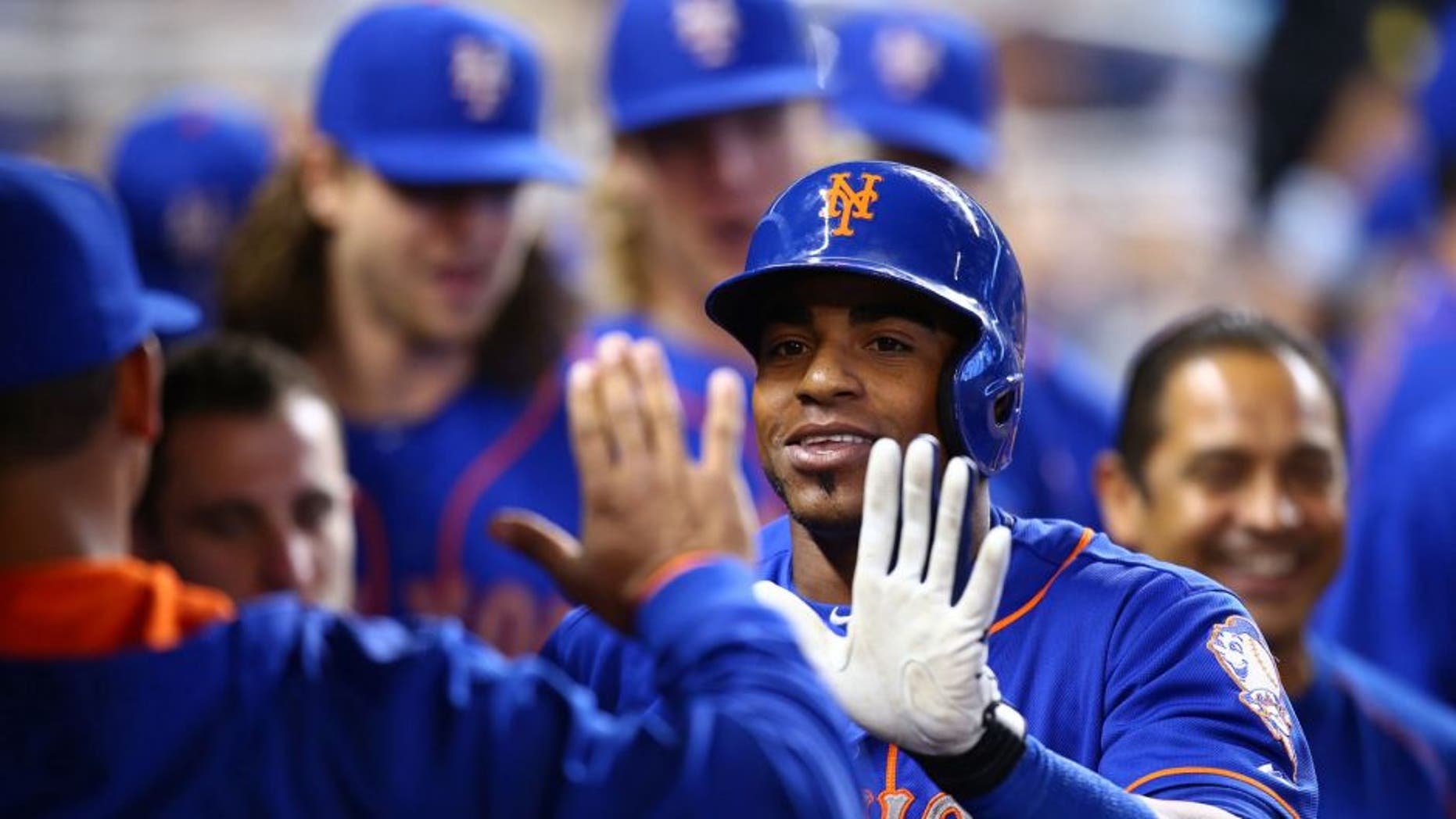 In the midst of one of the best stretches of his baseball career, it's safe to say Yoenis Cespedes has been enjoying his time with the New York Mets.
"It's been the best month I've had in the last four years," said Cespedes, who has been playing in MLB for four years, "because of the results that I've had, and because currently, I'm in the playoffs."
Although he has cherished his time in New York, the Cuban outfielder admits that he was surprised by the way he was welcomed by the Big Apple faithful.
"I was very surprised with the way the fans received me," he admitted. "I'm very happy here. This has been the most complete team that I've been a part of. So I'm definitely really happy to stay here. I feel really good about being here."
In 43 games with the Mets since being acquired at the trade deadline from the Detroit Tigers, Cespedes is hitting .295/.345/.661 with 17 home runs and 42 RBI.
His success has just about every Mets fan eager for him to re-sign with the team after he becomes a free agent this offseason, but Cespedes says his focus is far from his impending free agency.
"I'm not even thinking about that right now," he said. "The only thing I'm thinking about is helping the team and playing well, and helping them win. That's the only thing I'm focused on right now."
(h/t New York Post)