Celtics' Thomas on All-Star chances: 'I've been gypped all my life'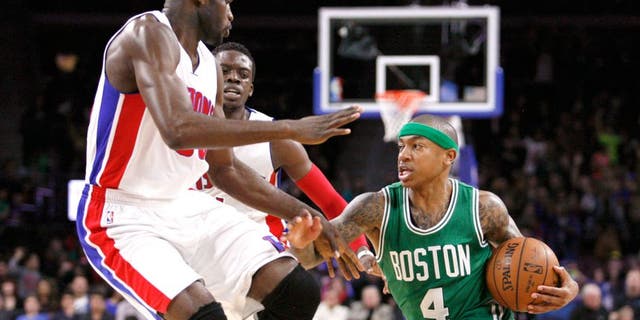 Boston Celtics guard Isaiah Thomas is more than deserving of a spot in this year's All-Star game. The 5'9" point guard is virtually unstoppable with the ball in his hands, and has been an incredibly efficient scorer for a team that badly needs his offensive firepower.
But will he make it? Thomas isn't so sure, although a few players around the league told him they think he should.
Here's the Boston Herald with more:
Thomas' individual statistics are more than worthy. He's averaging 21.8 points and 6.6 assists per game with the highest PER of his career. Only five players in the league have made more free throws and only seven have scored more points.
He's an irreplaceable cog in Boston's lineup, too. If anyone in the Eastern Conference deserves an All-Star nod, it's Thomas.