Celtics owner says team will retire Paul Pierces number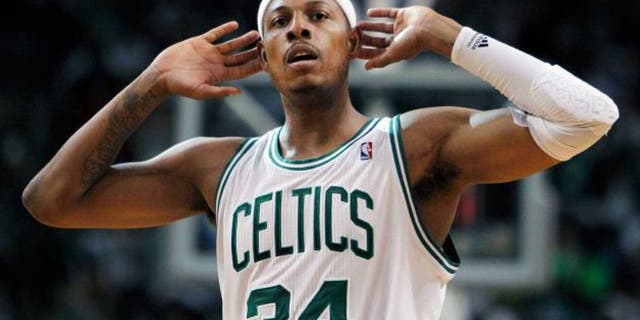 A day after Paul Pierces career came to an end, Boston Celtics owner Wyc Grousbeck confirmed that the franchise will retire Pierce's No. 34.
Id like to get Danny [Ainge] and Brad [Stevens] input on it this offseason, and see what Paul would like to do. But hes a finals MVP, and the last player to wear No. 34 for us, Grousbeck told 98.5 The Sports Hubs Toucher & Rich on Monday morning, via CBS Boston.
Pierces 19-year career came to an abrupt end Sunday, when his Los Angeles Clippers lost to the Jazz in Game 7 of their first-round playoff series. The 39-year-old averaged 19.7 points and 5.6 rebounds for fourteams in his NBA career, but he will be best remembered as a Celtic.
He played his first 15 years of his career in Boston after the franchise took him with the 10th pick in the 1998 draft. After years of coming up short in the playoffs, the Celtics acquired Ray Allen and Kevin Garnett before the 2007-08 season, giving Pierce all the help he would need to bring a title back to Boston that year.
Pierce, a 10-time All-Star, averaged 21.8 points and 6.0 rebounds with the Celtics and is second to John Havlicek on the franchises all-time scoring list.