Celtics extend Danny Ainge and Brad Stevens in time for free agency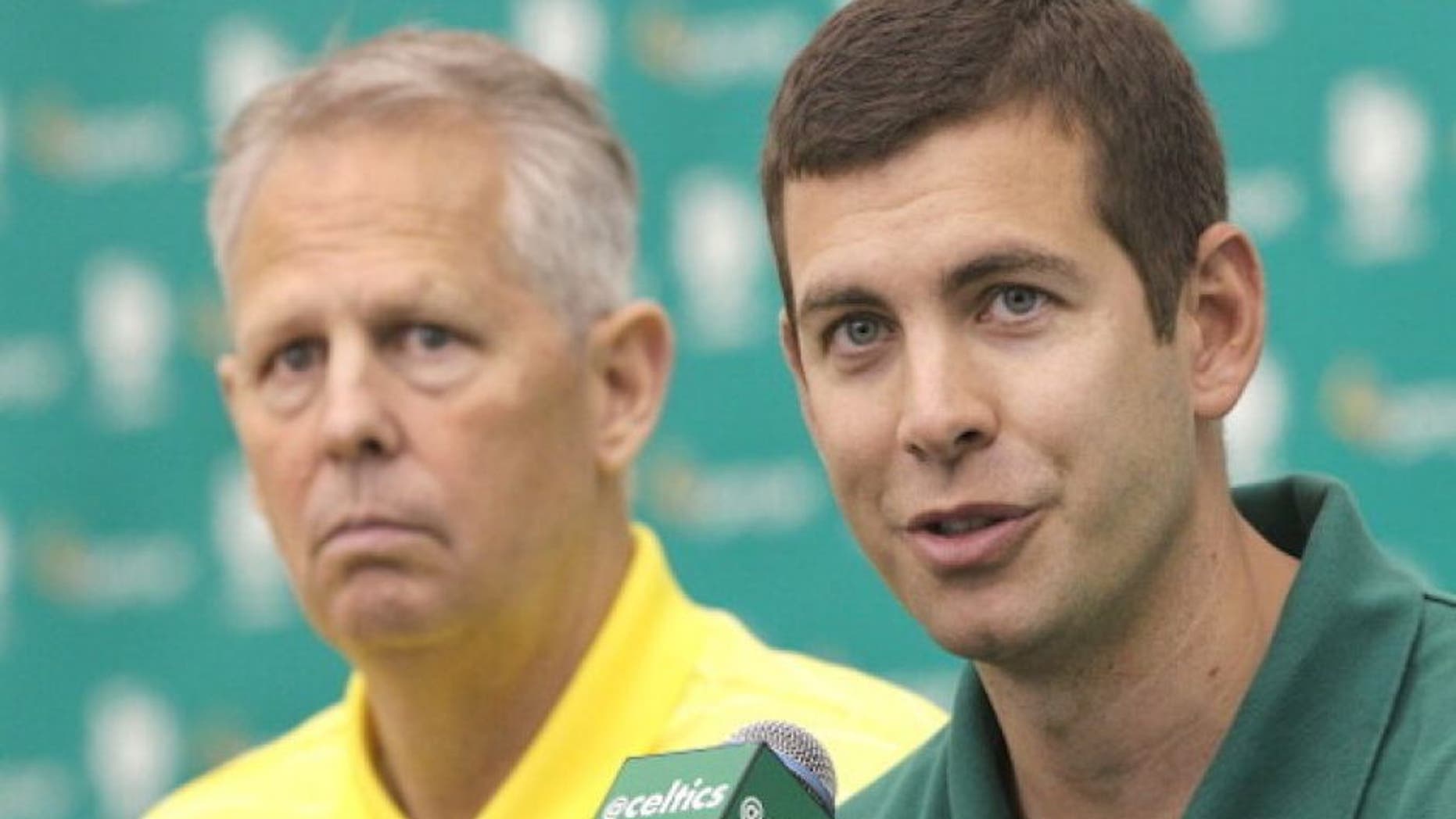 The NBA is an unpredictable, ever-fluid organism with millions of variables that constantly make predicting the future impossible. That said, it's hard not to look at the Boston Celtics and think they won't be one of the five best teams in the league much sooner than later.
Second to having at least one top-10 talent locked up on a long-term contract, the most valuable commodity in the NBA is stability, from ownership to the front office to the coaching staff. Sustained championship-contender-level success without both of those things is unfeasible, and on Wednesday, Boston made an announcement to formalize and cement the latter in its favor (via Celtics.com):
The Boston Celtics announced Wednesday that they have extended the contracts of president of basketball operations Danny Ainge and head coach Brad Stevens. The terms, per team policy, have not been disclosed.
Managing partner, governor and CEO Wyc Grousbeck told Celtics.com that based on Stevens' and Ainge's success in their respective roles, the decision to extend their contracts was made without hesitation.
"A major job of ownership is to find the right people to run the basketball side," Grousbeck said. "We believe we have found them in Danny and Brad."
"Once you find your people," he continued, "you need to support them in their efforts and create a work environment that enables them and the team to succeed. If all of that is in place, the topic of extending contracts becomes an easy one, because everybody wants to keep moving forward together."
Stevens is one of the best basketball coaches in the world, and there aren't many (if any at all) general managers more widely respected/connected than Ainge. Making another long-term commitment to those two while they're still under contract shows how committed the Celtics are to their current structure and direction, and it's a potentially positive sign heading into free agency.
Boston has the third overall pick in this year's draft, along with numbers 16, 23, 31, 35, 45, 51 and 58. The Celtics have enough cap space to sign two max-contract free agents and already boast a top-five defense and All-Star point guard.
They're young, improving and have a wider variety of valuable assets than any team in the league. Securing Ainge and Stevens for the long haul virtually ensures a bright future, even though there are no guarantees in professional sports.