Cecil Shorts: Blake Bortles will be a 'superstar'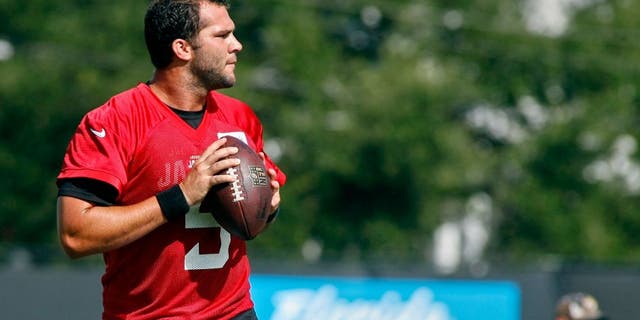 After just one season in the NFL, the verdict is still out on whether Blake Bortles will develop into a franchise quarterback for the Jacksonville Jaguars.
One of his former teammates, however, has seen enough to be convinced that Bortles is destined for greatness.
Houston Texans wide receiver Cecil Shorts, who spent the last four seasons with the Jaguars, told a Houston radio station he believes Bortles will flourish in Jacksonville.
"He's tough. Determined to be great. I think he'll be a superstar in this league," Shorts said, per Jayson Braddock of ESPN 97.5 in Houston.
After a rough rookie campaign in which he threw for 2,908 yards with 11 touchdowns and 17 interceptions, Bortles may be showing early signs of proving Shorts right.
In limited work in Jacksonville's preseason opener against the Steelers, the third overall pick in the 2014 draft completed 11-of-15 passes for 118 yards. His numbers would have been even better if not for two dropped passes.
(h/t Pro Football Talk)