CB Johnthan Banks eager to plug hole in Buccaneers' porous secondary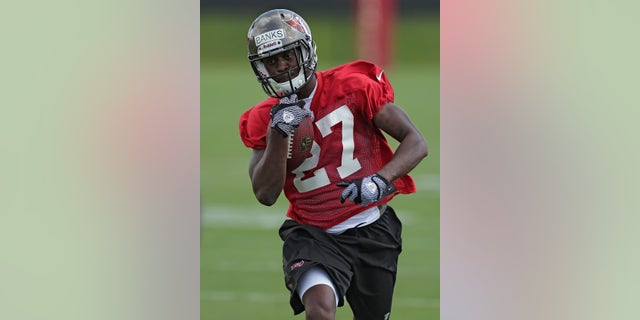 TAMPA, Fla. – Johnthan Banks isn't making any bold predictions about the impact he'll have as a rookie with the Tampa Bay Buccaneers.
The soft-spoken, second-round draft pick out of Mississippi State is being counted on make a difference in a leaky pass defense this year. However, the rangy cornerback wants to make an impression with strong play rather than words.
The Bucs are confident Banks has the skills and maturity to develop into a top-notch pro, and he is ready to take advantage of an opportunity to contribute right away.
Tampa Bay selected the 2012 Jim Thorpe Award winner 43rd overall despite trading its first round pick to obtain three-time All-Pro cornerback Darrelle Revis in a deal with the New York Jets.