Cavs hope to reduce minutes for LeBron, Kyrie this season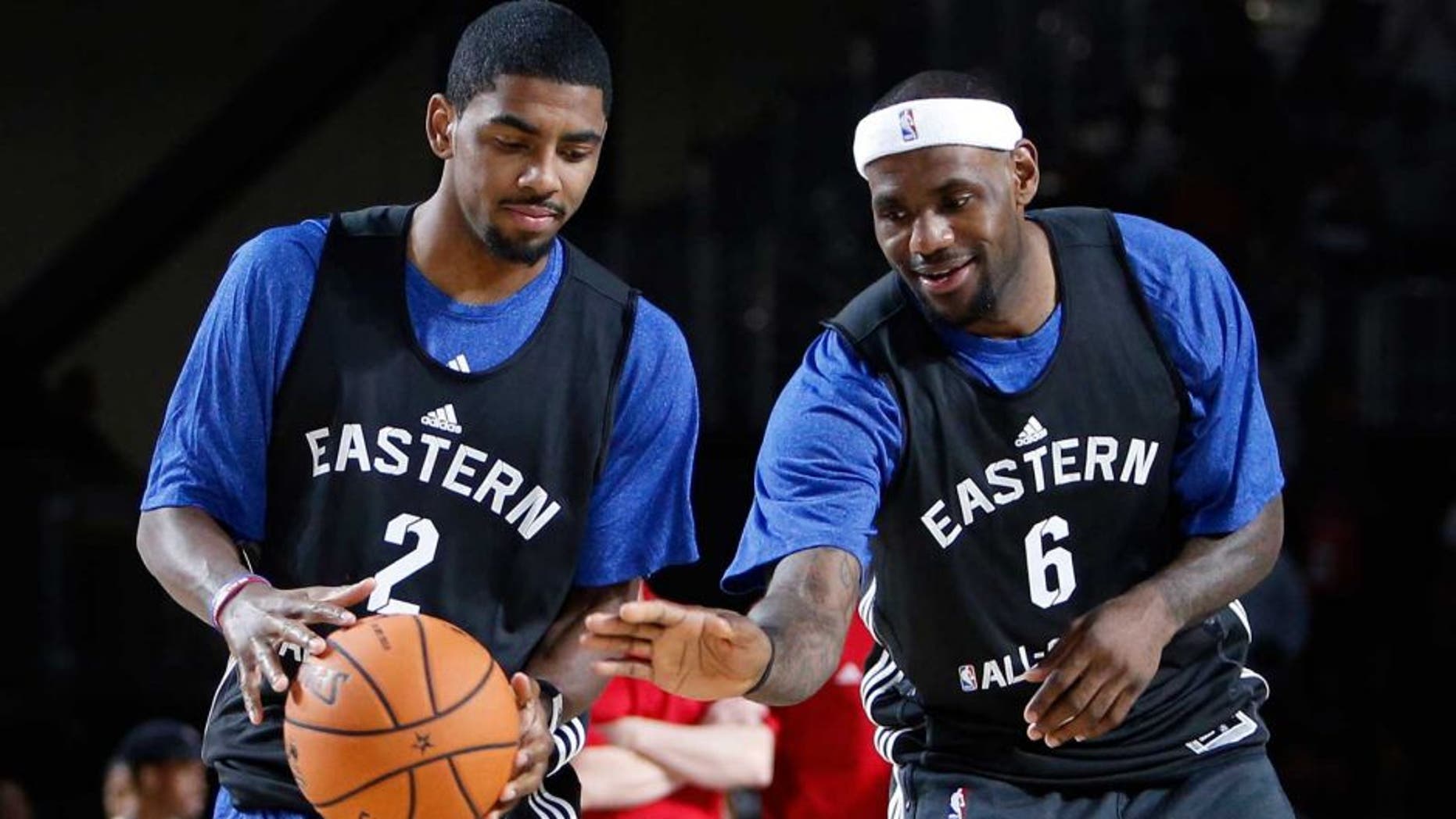 Kyrie Irving and LeBron James were third and fifth in the league respectively in terms of minutes per game played last season, and the Cavaliers hope to reduce that workload for the upcoming season.
"One of the team's regular-season goals is to cut down the minutes for LeBron James. They did that in 2014-15, with his 36.1 average the lowest of his career. He also played 69 games, his fewest in an 82-game season."
"The Cavs also want to cut Irving's minutes. Mo Williams was signed to help out at point guard."
There are a few very good reasons for that.
Irving, of course, is coming off of surgery for a fractured kneecap, so being a bit stingier with his court time as he works his way back makes perfect sense.
And while James is one of the game's best athletes, the miles on his body as he enters a 13th NBA season can't be ignored. With the team being expected to play into June once again, the Cavaliers want their best players to be as fresh as possible once the postseason arrives.