Cavs' championship rings remind us that Warriors blew a 3-1 Finals lead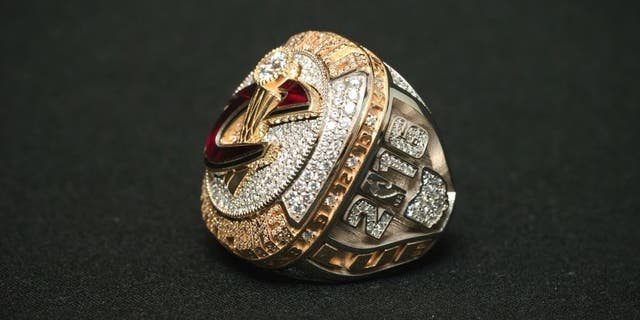 The Cleveland Cavaliers received their championship rings prior to opening up a new NBA season Tuesday night. It was a fine ceremony and all that, but let's get down to brass tacks here -- the Warriors blew a 3-1 lead in the NBA Finals. People forget that.
Thankfully, the Cavs' new rings have a very helpful (and expensive) reminder.
I'm not sure I've ever seen a championship ring highlight the order of wins in a series like this, but that is a wonderful bit of trolling via jewelry. Warriors fans probably don't love the attention to detail, but it's neat that the ring contains a subtle reminder of just how rare Cleveland's run was.