Cavaliers continue their milestone season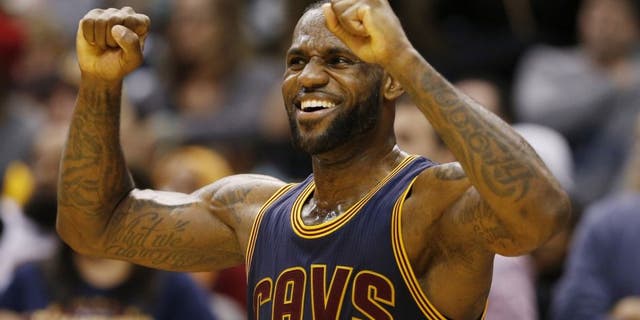 NEWYou can now listen to Fox News articles!
Not all wins are created equal, but #36 for the Cleveland Cavaliers had its share of moments and milestones, both collectively and individually.
The Cavs' 132-117 victory over the Indiana Pacers on Wednesday night capped a two-game stretch unlike any other in NBA history.
The victory also marked the fourth straight game in which the Cavs drained 15 or more three-pointers -- a new franchise record.
It was a stellar night for guard Kyle Korver, who continued his ascent up the NBA's all-time three-point shooting ranks.
Korver finished eight-for-nine from beyond the arc, draining his final two triples within 30 seconds of each other, inside the three-minute mark of the fourth quarter.
And then, of course, there's LeBron. Two nights after passing Lenny Wilkens for 13th on the NBA's all-time assists list, James added another milestone to his resume.
The Cavs' next chance for record-setting comes Thursday when they face Russell Westbrook's Oklahoma City Thunder.