Cavaliers acquire small forward Luol Deng from Bulls in trade for Andrew Bynum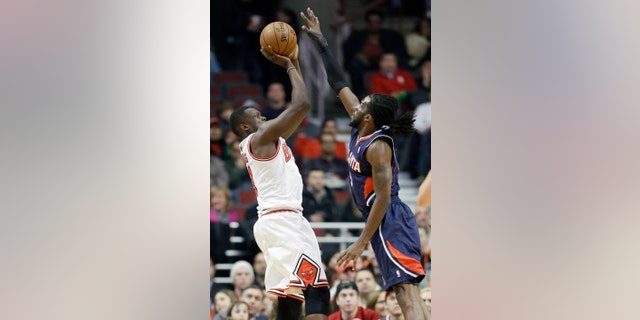 INDEPENDENCE, Ohio – The risk the Cavaliers took on Andrew Bynum paid off after all. Luol Deng is coming to Cleveland.
The Cavs acquired Deng, a two-time All-Star small forward, from the Chicago Bulls early Tuesday for Bynum. Bynum, an enigmatic center, signed during the summer and recently was dismissed from the team for detrimental conduct.
The Bulls are expected to release Bynum, who has chronically bad knees and has played just 24 games the past two seasons.
Cleveland also gave Chicago a first-round pick from Sacramento, two second-round selections and gave Chicago the right to swap first-round choices in 2015 if the Cavs are not in the lottery.
Deng brings talent and leadership to a young Cavaliers team that is just 11-23 and has dropped eight of nine entering Tuesday's home game against Philadelphia.