Catching on quick, rookie receiver Jarvis Landry is off to good start with Dolphins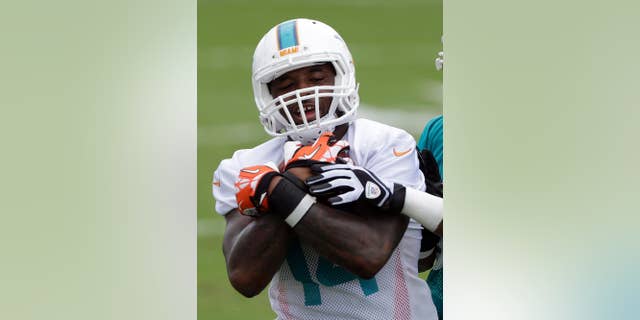 DAVIE, Fla. – With training camp barely underway, Miami Dolphins rookie receiver Jarvis Landry has already showed an ability to catch the ball and the boss' eye.
When team owner Stephen Ross was asked what player he's most eager to see this season, he named Landry, a second-round draft choice from Louisiana State.
Landry was overshadowed at LSU by his close friend Odell Beckham Jr., a first-round pick by the New York Giants. Landry's stock slipped because of doubts about his speed, and the Dolphins traded down twice before taking him with the 63rd overall pick.
But during offseason drills, Landry consistently got open and seemed to catch everything thrown his way. That was the case again Saturday during the second practice of training camp.
___
AP NFL website: www.pro32.ap.org and http://twitter.com/AP_NFL
___
Follow Steven Wine on Twitter: http://twitter.com/Steve_Wine