Castillo: I lost a ton of respect for McGregor on 'TUF'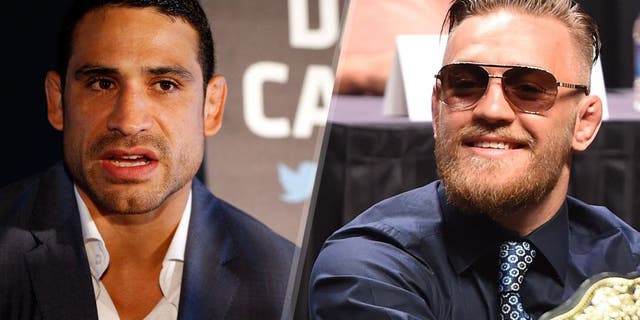 Danny Castillo didn't get to spend a ton of time on "The Ultimate Fighter" this season, but the weeks he spent told him all he needed to know about interim featherweight champion Conor McGregor.
Unlike a few of his teammates, Castillo says he actually was a McGregor supporter, believing that the Irishman is good for the sport with his loud mouth and outlandish promos. But as time went on he saw that McGregor's performance was really just that -- a performance.
"Before the show, I really liked Conor," Castillo told TUF Talk this week. "I thought he was great for the sport, bringing all those people into the sport, and bringing so much recognition to the sport I thought it was great. But just listening to him and being around him, I'd rather not deal with it.
"I just lost a ton of respect for him because (when) the cameras were off, he was acting totally different than when the cameras were on. I lost a lot of respect for him because I'm the same way whether my mom's there or my homies are there or you're there, I'm going to talk the same way, I'm going to act the same way because I'm me. I'm that person. I don't turn the switch on when the cameras are around."
Castillo claims that McGregor's jabs aimed at Team Alpha Male and former teammate T.J. Dillashaw were all done to get a prescribed response from Urijah Faber and the other coaches on the show, but he was a completely different person once the cameras turned off.
Castillo also talks about McGregor's expansive wardrobe, the talent on the show this season vs. the last time he coached with Faber during Season 15, whether or not he's going to continue training with former coach Duane "Bang" Ludwig and much more.
Listen to the latest "TUF Talk" via Soundcloud.