Carson Wentz hires personal QB coach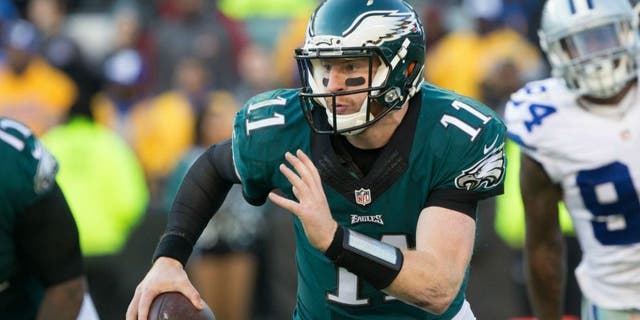 The Philadelphia Eagles decided to jettison Sam Bradford prior to the beginning of the 2016 season and install top draft pick Carson Wentz as the starting quarterback. While Wentz led the Eagles to a surprising 4-2 start, he struggled as the year progressed, throwing four more interceptions than touchdowns over his last nine games (7-to-11) and finishing the year with a completion percentage, passing yard total and quarterback rating all in the bottom half of the league.
Wentz is seeking some extra help over the offseason to improve his quarterback mechanics, and he's chosen a guru who has helped train the two quarterbacks who will be starting in Super Bowl 51.
According to NFL Network's Ian Rapoport, Wentz has hired Adam Dedeaux - who has previously worked with Drew Brees, Tom Brady, Matt Ryan and even Tim Tebow. Dedeaux is a former pitcher who runs 3DQB, and has worked for years with renowned quarterback guru Tom House.
Matt Ryan visited 3DQB prior to the start of this season, and proceeded to have an MVP-caliber year.
via ESPN:
"Ryan spent six weeks training with Dedeaux and House. The sessions, spread over a sixth-month period on the West Coast and in Atlanta, were four to five days a week for three to four hours a day.
"You're always trying to find ways to get better, and I feel like that was an avenue for me to get better," Ryan said. "It was different-style training -- some shoulder work, some core work. And I feel really good. The ball feels really good. It's coming off well."