Carson Palmer will return to Cardinals for 2017 season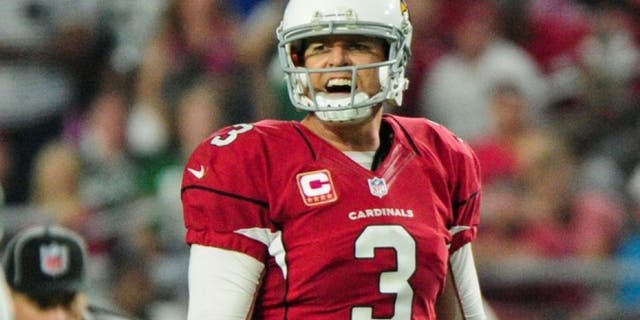 TEMPE, Ariz. -- Carson Palmer is coming back for a 15th NFL season.
The 37-year-old quarterback said in a statement posted on azcardinals.com that he is "ready to get back to work and prepare for the 2017 season."
There had been speculation that Palmer and receiver Larry Fitzgerald would retired after a disappointing 7-8-1 season, but Fitzgerald said last week he was returning, and many speculated that he wouldn't have made that decision without assurance that Palmer would be back as well.
Both Palmer and Fitzgerald agreed to a one-year contract extension last year.
"My intent was to take some time after the season to get away and see where I was physically and mentally," Palmer's statement says. "On both fronts, I can say I'm ready to get back to work and prepare for the 2017 season. This is a phenomenal group with a very special opportunity in front of it. I know how rare that is and I couldn't be more excited to be a part of it."
Palmer's 2017 salary of $15.5 million becomes fully guaranteed Friday.
Palmer was sacked 40 times -- 15 more than in 2015 -- and was hit the third-most in the NFL this season despite missing one game with a concussion. He passed for 4,233 yards and 26 touchdowns while throwing 14 interceptions.