Carroll expects Lynch to handle typical heavy workload versus Vikings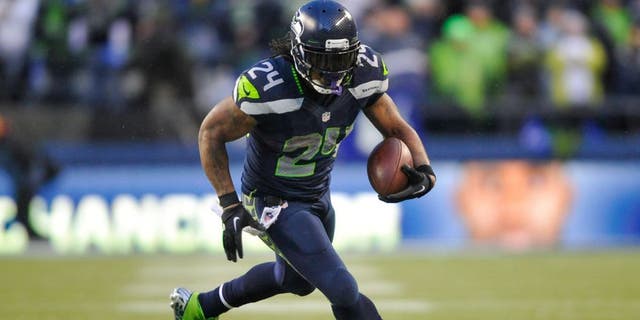 Not only does Seattle Seahawks coach Pete Carroll expect Marshawn Lynch to start Sunday's playoff game at Minnesota, but he has pencilled in his star running back for a heavy workload.
Carroll told reporters during Monday's media briefing that Lynch could carry the ball up to 20 times despite having yet to practice since undergoing abdominal surgery on Nov. 25.
"This is similar to the first game of the year, really, is what it would be like," Carroll said of Lynch, who has appeared in only seven games and last played against Arizona on Nov. 15. "So we don't have any different expectations than that."
Lynch missed only one game in the previous four seasons, a span during which he ran for 48 touchdowns and rushed for over 1,200 yards each year. He had over 20 carries just twice this season - in back-to-back wins at San Francisco and Dallas in Weeks 7 and 8.
Lynch has been working out in San Francisco with his personal training staff and did not return to Seattle until Monday, but Carroll remains unconcerned whether he will be prepared to assume his accustomed role.
"He's worked out incredibly in competitive situations. He physically should be ready to go, but now we've got to translate it into football," Carroll said. "We're just going to see if he can handle it -- and expect that he will."