Carrie Underwood vows revenge on Mike Fisher after he sings with Garth Brooks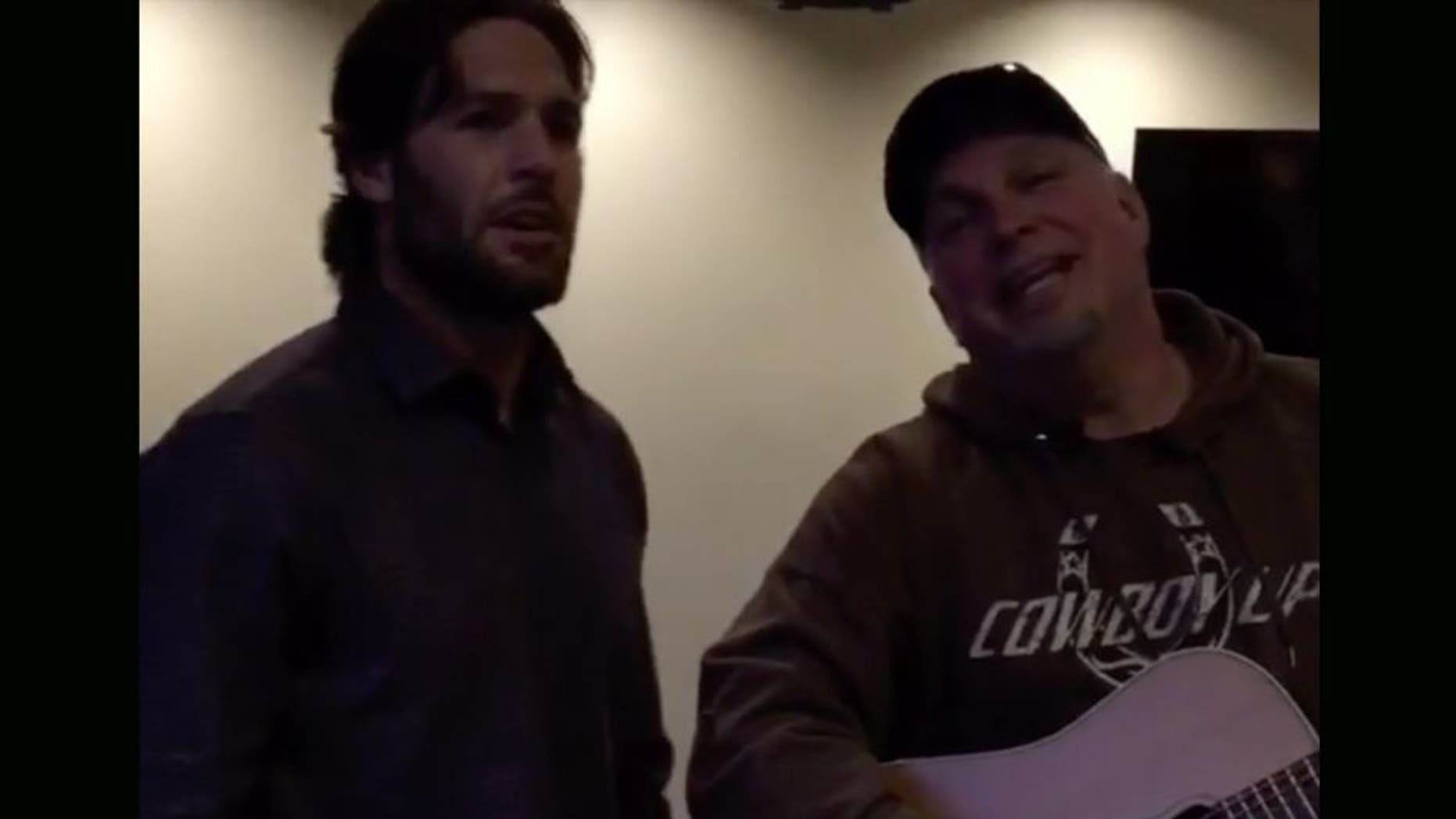 Mike Fisher attempted to prove wife Carrie Underwood is not the only member of their household with some singing chops. The Nashville Predators forward teamed up with one of Underwood's favorite singers, Garth Brooks, for a rendition of Brooks' 1991 hit "The River," and the duet left Underwood green with envy.
Fisher has some work to do on perfecting his vocals, but that's not a bad attempt by the hockey player. Unfortunately the Predators were in action Thursday night, so Fisher was not able to show off his vocal abilities alongside his wife when she performed on a star-studded American Idol finale Thursday.
But hopefully Gretzky takes Underwood up on her offer to play hockey sometime. That would make for a great Instagram video, especially now that Underwood has 60 seconds of video time to work with on the social media platform.